Look what I just got!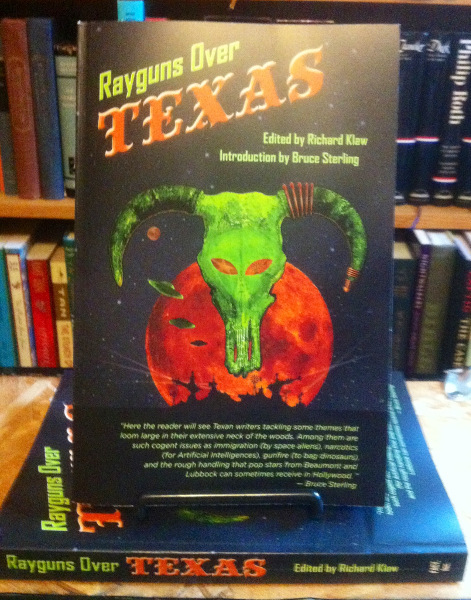 You can get your copy through FACT or better yet tomorrow.
6:30 PM – 8:00 PM Reception & Readings: Rayguns Over Texas
Offsite (Offsite)
Rick Klaw, Chris N. Brown, Jessica Reisman, Joe Lansdale, Josh Rountree, Lawrence Person, Stina Leicht, Mark Finn, Scott A. Cupp, Derek Johnson, Rhonda Eudaly, Sanford Allen, Matthew Bey and others.
This reception is the launch of Rayguns Over Texas, a new anthology edited by Rick Klaw and published by the Fan Association of Central Texas. Note: This event will be held at the central branch of San Antonio Public Library and is FREE to the public.