Quote:
What did you expect me to call myself, Dorothy Gale, killer-for-hire? Or maybe the wicked bitch of the East?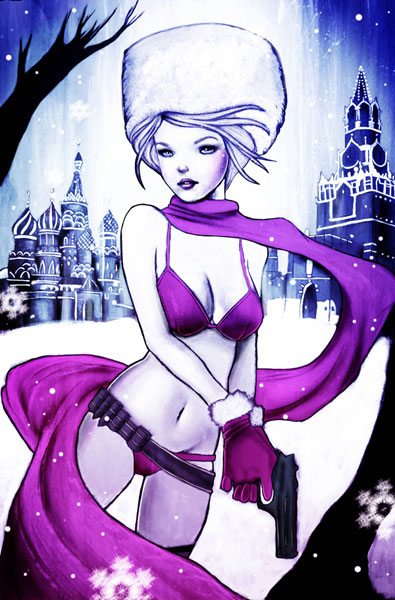 This book collects the second six issue Fables mini-series featuring super-spy Cinderella. It was again written by Chris Roberson with art by Shawn McManus. There is also a tale set in the preparation for the war with the Adversary, from Fables 51, that was drawn by McManus but written by Fables creator Bill Willingham.
Cinderellla returns in a story set during the evacuation of the Farm because of the onslaught by Mister Dark. One of the leading witches from floor 13 has been murdered and the only clue is a silver slipper charm. Cinderella finds herself tracking down an old foe who she thought was dead and being involved with Fables from the shadow Fabletown that she has spied on in the past. But who can she trust and who is laying traps for who?
Another good standalone tale from the world of Fables. The only problem with it is that it attempts to place itself within the continuity of the main book and uses the murder of a character to achieve this. The story itself, from the time that Cinderella gets down to investigating the case till the resolution, has little impact or relevance to the main book and so the set up seems contrived and unnecessary. But other than that small niggle the story is great with lots of twists and turns and unexpected revelations both from Cinderella's past and present.