Returning for a fourth exciting year, Other Worlds Austin, one of the premier SciFi Film Festivals in the US, features some of the best and unheralded genre films. Beginning on Thursday December 7 at Flix Brewhouse, the four day event includes 16 full length films, a slew of shorts, and a screenwriting workshop. Not terribly surprising to anyone who regularly follows my writings, I'll be at there.
Here's what to expect at Other Worlds Austin 2017.
Sunday, December 10
12:00PM COCOLORS (TEXAS PREMIERE)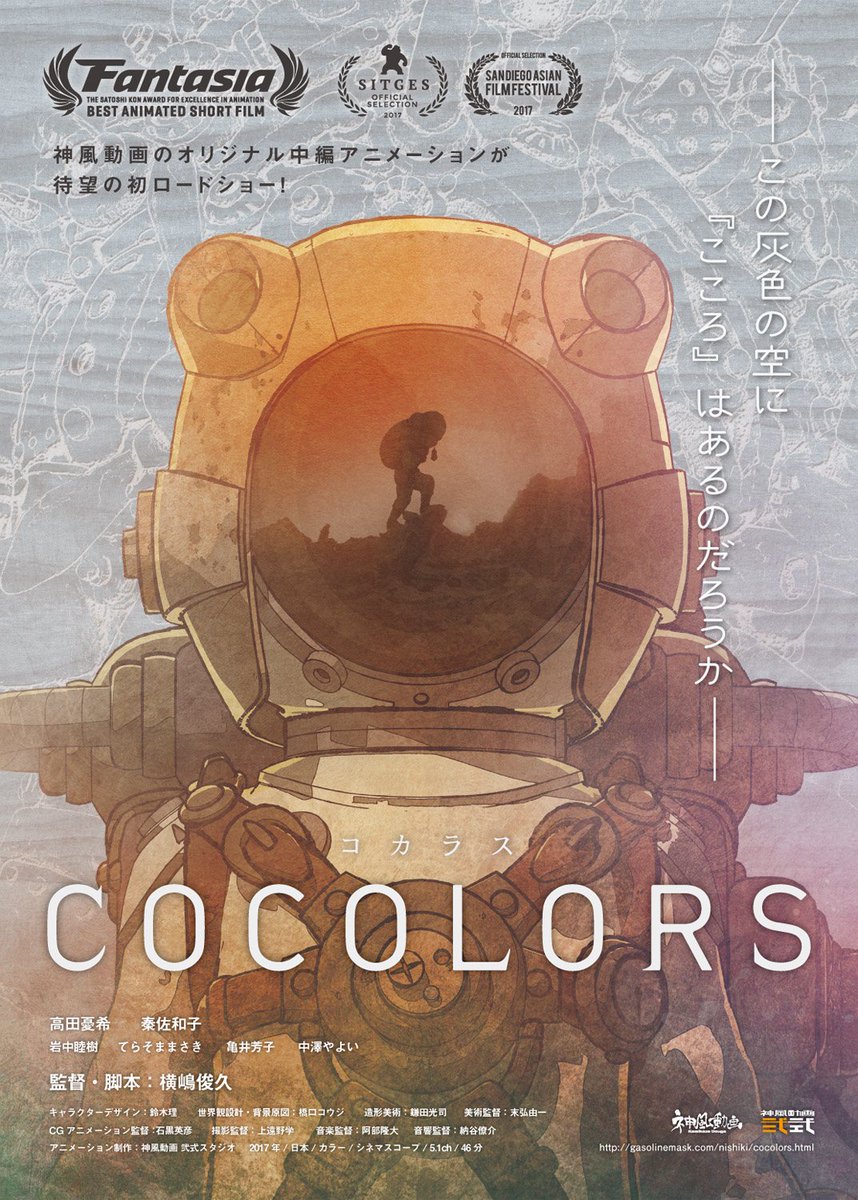 Toshihisa Yokoshima | Japan | 45min
Writer: Toshihisa Yokoshima
Cast: Yuuki Takada, Sawako Hata, Mutsuki Iwanaka, Masaki Terasoma,Yoshiko Kamei,Yayoi Nakazawa
There is a world in which an endless rain of dark ash fills the sky, and covers the earth. Bundled up in their protective suits and hidden away behind their masks, humanity has fled deep within the underground. This is the story of the children growing up in this fearful world, and two boys who join a recovery team that ventures out to the outside world.
(Animated, Japanese with English subtitles)
Super Science Friends – Episode 1: The Phantom Premise
Brett Jubinville | Canada | 16min | Writers: Brett Jubinville, Laurel Dalgleish, Kevin Williams
A team of time-travelling super scientists led by Winston Churchill who travel through time fighting nazis, zombies and all manner of sciency villains!
Catya Plate | USA | 10min
In a post-apocalyptic future where humanity has fallen apart, a group of scientists and an animated sign complete the construction of a new human race and meet a groundhog climatologist who prepares them for their mission to restore balance to the decimated Earth.
12:10PM SCIFI SHORTS – THE PARADOX OF CHOICE
Mike Pappa | USA | 22 min
Set in a war-torn land of man vs. machine, a young runaway slave in search of his father must ally with a troubled war-robot or be hunted down by his brutal overseers.
Josef Brandl | Germany | 15min
When an apartment on a revolving ferris wheel becomes free, Jakob and Nicole do not hesitate to move in together. Unfortunately neither has taken the time to get to know their partner before.
Terence Nance | USA | 17min
Writer: Eugene Ramos
In a dystopian future where people live nocturnally to avoid the harmful rays of the sun, a young girl unravels the lie that has kept her and her sister in the dark.
Ricardo Fernández Jiménez | Colombia | 14min
Hilbert's consciousness can be in two worlds at the same time. An amazing skill which allows him to help a gangster win fifty-fifty bets. But he wants out, and a meeting with Ana may provide the perfect opportunity.
Eric McEver | Japan | 16min
A scientist studying the first human time traveller falls in love with her subject. If her research succeeds they will become separated by eons of history.
Thomas Freundlich | Finland | 9min
Writers: Thomas Freundlich, Valtteri Raekallio
On a desolate arctic shore, a lonely fisherman discovers his prehistoric counterpart frozen in the ice, and thaws him out as his newfound soul brother.
2:25PM HOSTILE (TEXAS PREMIERE)
Mathieu Turi | France | 83min
Writer: Mathieu Turi
Cast: Brittany Ashworth, Grégory Fitoussi, Javier Botet
Juliette, a lone survivor of an apocalyptic era, fights to survive against hunger, thirst, a broken leg and strange disturbing creatures that only comes out at nighttime. Memories from before the apocalypse are Juliette's only company as she holds up under a car and attempts to fight off whatever it is that roams the dark.  French director's English language feature debut.
Scott Baker | USA | 9min
An astronaut struggles with PTSD from his last mission into orbit, where he's convinced he had an alien encounter.
3:00PM RESTORATION (NORTH AMERICAN PREMIERE)
Stuart Willis | Australia | 51min
Writer: Matthew Clayfield & Stuart Willis
Cast:  Craig McLachlan, Grant Cartwright, Stephen Carracher
In the near future, a company offers individuals the service of having their memories downloaded "for backup." So, in the event of death, those memories can be uploaded into a new body.After a routine backup, Oliver Klein wakes to find his memories restored into a body that is not his own and comes face-to-face with the truth that he is no longer the only Oliver Klein.
Restoration screens with:
Travis Neufeld | Canada |27min
Set in a futuristic 1950's, a woman is imprisoned in an internment facility for unwanted android housewives.
5:10PM FRACTURED (TEXAS PREMIERE)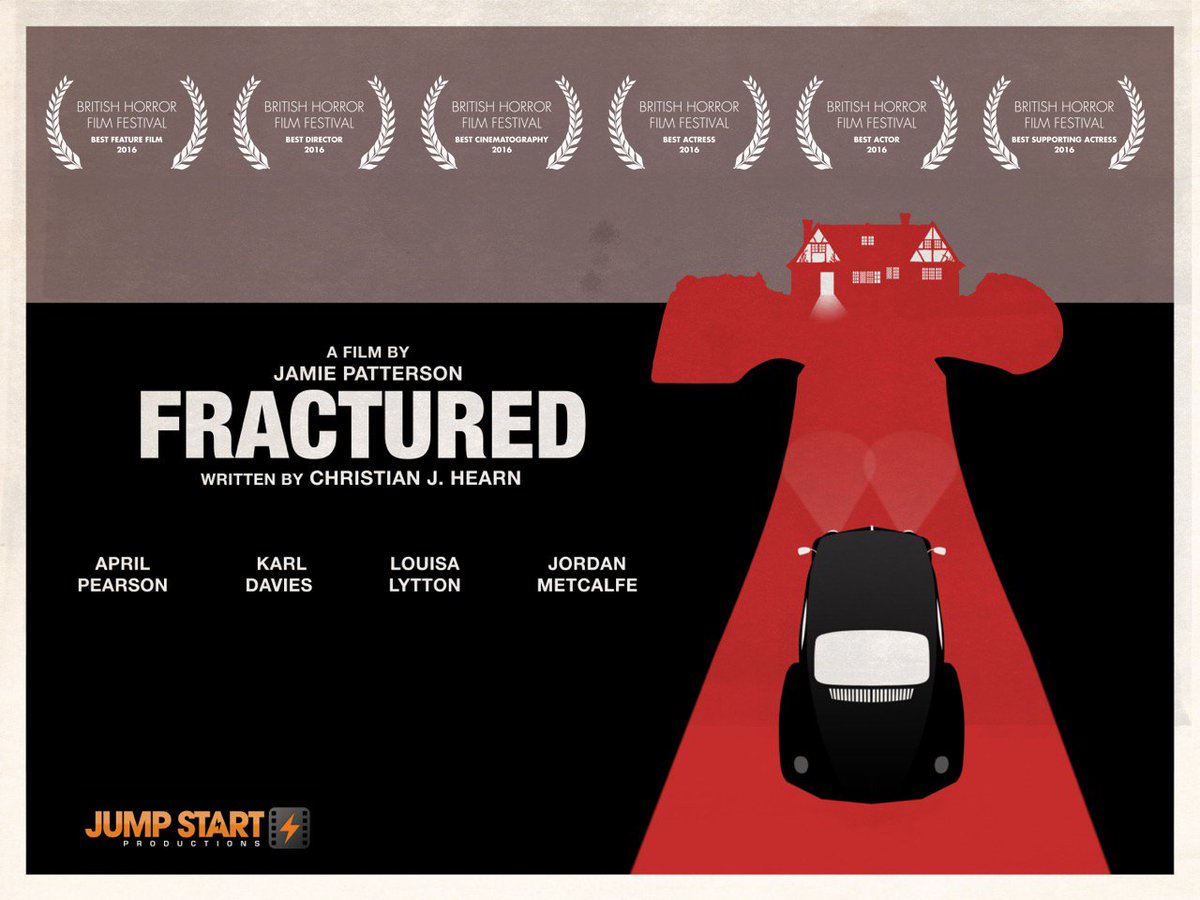 Jamie Patterson | UK | 80min
Writer: Christian J Hearn
Cast: April Pearson, Karl Davies, Louisa Lytton
When a tyre blows on the way to a romantic countryside getaway, Rebecca and Michael sense someone is watching. The only people they encountered along the way were friendly strangers Freyr and Alva who gave them a lift. But their holiday home becomes a terrifying prison as they are tortured by something or someone outside.
Michael Bartolomeo | USA | 8min
A lonely young man dreams of one day becoming a Rubik's Cube master, but his obsession soon turns deadly. This film is made of 11,000 still photographs.
5:35PM THE BLACK HOLE
(DEFENDER OF THE UNIVERSE SCREENING)
Gary Nelson | USA | 98 min | 1979
Writer: Jeb Rosebrook, Gerry Day
Cast: Maximilian Schell, Anthony Perkins, Robert Forster, Joseph Bottoms, Yvette Mimieux, Ernest Borgnine
In the future, the USS Palomino is on its way back to Earth when it discovers another ship that had been assumed missing, the USS Cygnus. Kate McCrae (Yvette Mimieux), a scientist aboard the Palomino, learns that it's the same ship upon which her father had served as a crew member. When the Palomino's crew boards the Cygnus, they are met by Dr. Reindhardt (Maximilian Schell) and a bizarre, faceless army who plan to be the first people ever to explore a black hole.  Notable for being the first Disney film to be rated "PG" and to feature CGI, THE BLACK HOLE was at the time the most expensive picture ever produced by Disney.
Defender of the Universe, Gary Nelson
The Defender of the Universe Award honors a cinematic star or mentor whose heroic actions help mold us intothe future humans we aspire to be. In stories that examine what it means to be human, often in the face of rapidly developing technology, alternate histories or multi-galaxial space sagas where we are just one of the many players in a political landscape, SciFi heroes teach us who we are and what we value.
Best remembered for THE BLACK HOLE, basically '20,000 Leagues In Space' with spectacular production design and a mesmerizing score from John Barry, Gary Nelson's other directing credits include FREAKY FRIDAY and ALLAN QUARTERMAIN AND THE LOST CITY OF GOLD.  With a career spanning decades of work from directing for TV Westerns like HAVE GUN – WILL TRAVEL and GUNSMOKE, to comedies like GILLIGAN'S ISLAND and GET SMART, to a long relationship with Disney, Nelson helped define the role of a director in what the FCC chairman had just deemed 'a vast wasteland.' Later, as he moved into film, his finely-tuned skills turned what could have been genre-knock-offs into classic adventure stories in their own right.
8:30PM CURVATURE (TEXAS PREMIERE)
CLOSING NIGHT FILM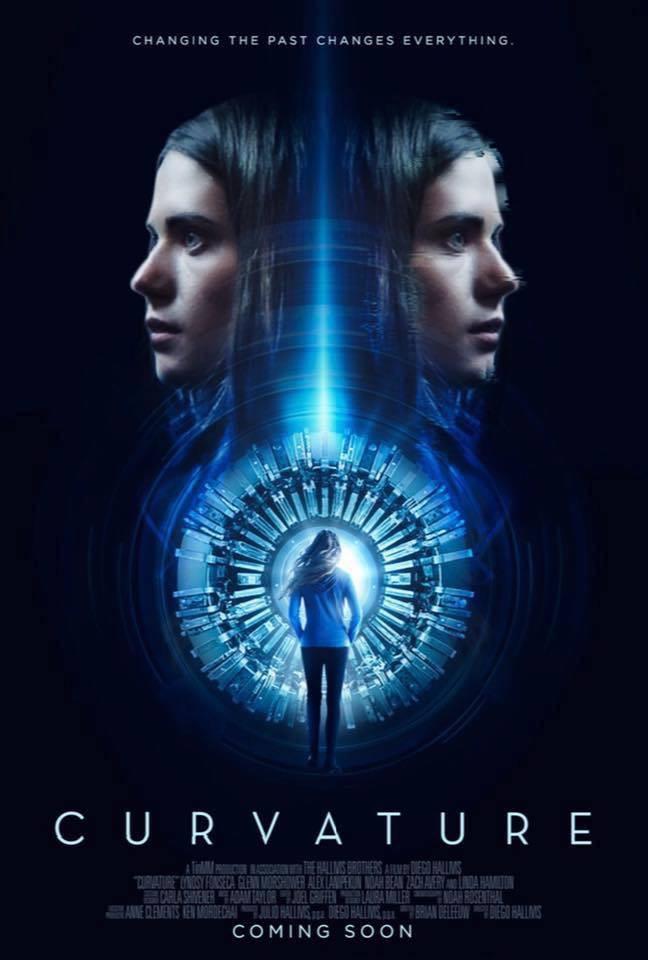 Diego Hallivis | USA | 91min
Writer: Brian Deleeuw
Cast: Lyndsy Fonseca, Glenn Morshower, Linda Hamilton
Putting her life back together after the death of her husband, an engineer remains suspicious of her husband's business partner who want to continue his research into time travel.  When she receives an enigmatic phone call of warning, she realizes she may have traveled back in time to stop herself from committing a murder. A mind-bending mystery that harkens back to TIME CRIMES and LOOPER.
Diego Hallivis and producer Julio Hallivis are Mexican-American brothers whose first film GAME TIME was released by Lionsgate in 2011.  Their recent short THE LAUGHING MAN explored a violent and gory take on the early years of the comic book character, The Joker, and helped finance CURVATURE, their second feature.
8:00PM PRODIGY (TEXAS PREMIERE)
CLOSING NIGHT FILM
Alex Haughey & Brian Vidal | USA | 80 min
Writers: Alex Haughey & Brian Vidal
Cast: Richard Neil, Savannah Liles, Emilio Palame
A secret branch of the military calls upon psychologist James Fonda to take the case of a dangerous patient, nine-year-old Ellie. As their session begins, the young girl dissects Dr. Fonda's unconventional methods, revealing her genius-level intellect. Only by challenging her to a battle of wits does Fonda begin to unravel the supernatural mystery surrounding Ellie — a deadly secret that threatens to destroy them both.
Curvature and Prodigy both screen with:
Bears Fonte | TEXAS | 10min
Mysteriously eight months pregnant overnight, Katie believes the Angels responsible, but her sister thinks differently. (alumni: Roadside Assistance '15)