After two successful years, the Other Worlds Austin scifi film festival returns this Thursday, December 1st, in new digs (Flix Brewhouse) and with an additional day. The now four day event has grown to include 18 full length films, a slew of of shorts, and an appearance by B-movie legend Sybil Danning, the late Dan O'Bannon's wife Diane O'Bannon, and others. Not terribly surprising to anyone who regularly follows my writings, I'm covering the event.
Here's what to expect at Other Worlds Austin 2016.
Sunday, December 4
12:20 PM SCIFI SHORTS 2 – TOMORROW'S HEARTS BROKEN TODAY
Stripes (Texas Premiere)
Tibo Pinsard | France | 4 min
Writer: Tibo Pinsard
Another first date gets hijacked by two people unable to get past their own masks.
Memoir (Texas Premiere)
Alexander Jeffery | USA | 17 min
Writer: Paul Petersen
Dr. Theodore Maine is on the cusp of losing his job at Janus Labs where he is developing research for Alzheimer's treatment, until a mysterious child arrives to change his future forever.
RAE (Texas Premiere)
Aaron Rovner | USA | 13 min
Writer: Aaron Rovner
When an office robot gives a co-worker a friendly gift, the fragile balance between the employees in the office is pushed to a tipping point.
Una Mujer Sin Precio 1961 [A Priceless Woman]
(Texas Premiere)
Juan F. Moctezuma II | Mexico | 15 min
Writer:  Juan F. Moctezuma II
When a perfectionist scientist loses his wife to a car accident, he builds a robotic version to replace her, in this newly restored classic from the missing genre trailblazer, presented by documentarian Alaric Rocha.
Auden Bui | Canada | 16 min
Writer: Auden Bui
Sent to shut down a floating film archive orbiting high above Earth, a bureaucrat meets an android caretaker whose love of film makes him almost more human than his counterpart.
Beautiful Dreamer
David Gaddie | USA | 26 min
Writers: David Gaddie, Steven Kelleher, & Ken Liu
Facing a terminal disease, a mother uses space travel and relativity to stretch her last two years over the lifetime of her baby daughter, building a relationship despite the longing and estrangement that mark seeing each other only once every seven years.
Valentin Hitz | Austria | 96 min
Writer: Valentin Hitz
Cast:  Clemens Schick, Lena Lauzemis, Daniel Olbrychski, & Marion Mitterhammer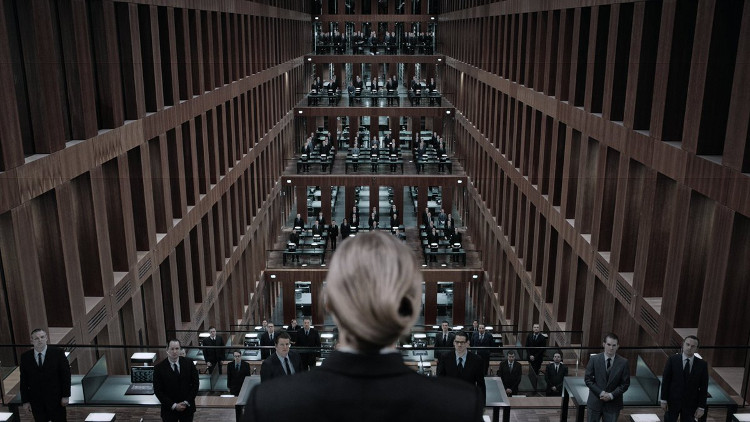 With powerful companies running the Vienna of the not too distant future, only the privileged elite can afford death insurance. The rest suffer their corpses to be used long after their passing in life-support farms, until their debts are paid. When Insurance agent Vincent Baumann goes undercover to 'sell' activist Lisa Sokulowa on his services, he discovers a brewing revolution that may be worth cashing in his own policy.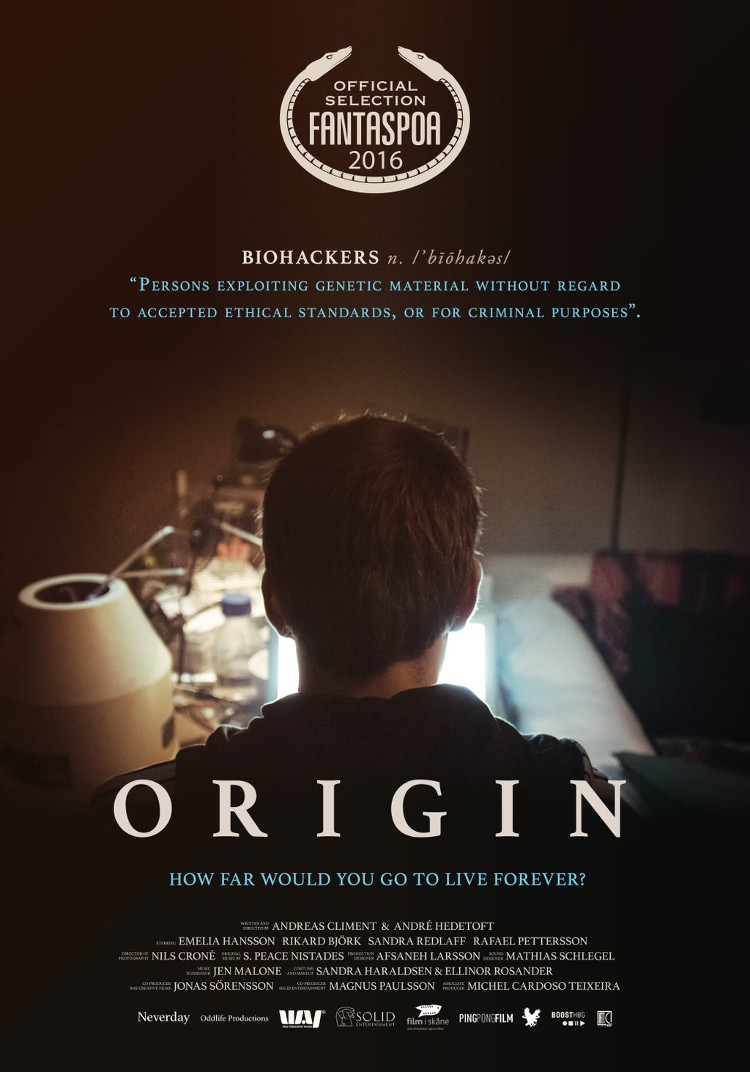 Andreas Climent & Andre Hedetoft | Sweden | 92 min
Writers: Andreas Climent & Andre Hedetoft
Cast: Emila Hansson, Rikard Björk, Sandra Redlaff, & Rafael Pettersson
When a bio-tech student is diagnosed with a terminal illness, his peers break moral boundaries to use untested research into cell aging to help him. As he shows signs of strange side effects that enhance his body's properties, what seemed miraculous turns far more dangerous than they ever imagined.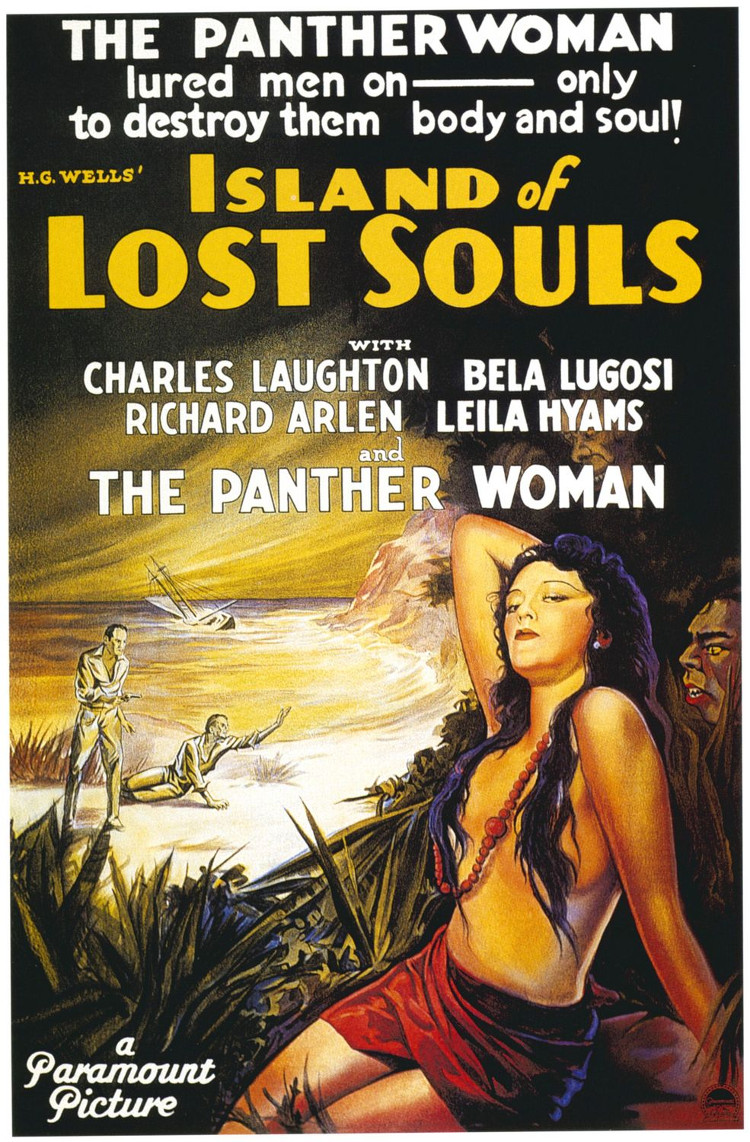 Eric C. Kenton | USA | 70 min
Writers: Waldemar Young, Philip Wylie, based on a novel by H.G. Wells
Cast: Charles Laughton, Kathleen Burker & Bela Lugosi
WORLD PREMIERE OF AN ORIGINAL SCORE by Jay Woelfel with composer in attendance. This Paramount Pictures 1932 black and white classic was the first film adaptation of the H. G. Wells novel The Island of Dr. Moreau, about an obsessed scientist who is secretly conducting surgical experiments on animals on a remote island. In addition to the score, this HD restoration is presented with a new full mix using other period sound FX and dynamics that weren't possible in the early 1930's.
Island of Lost Souls screens with:
Creatures of Whitechapel (Texas Premiere)
Jonathan Martin | USA | 25 min
Writer: Rebecca Martin
Jack the Ripper stalks the streets of London, searching for the perfect victims to help Dr. Frankenstein, her master, bring his Creation to life. A gender-charged twist on a classic tale.
5:15 PM DOMAIN (WORLD PREMIERE)
Nathaniel Atcheson | USA | 97 min
Writer: Nathaniel Atcheson
Cast: Britt Lower, Ryan Merriman, Sonja Sohn, Kevin Sizemore, and Beth Grant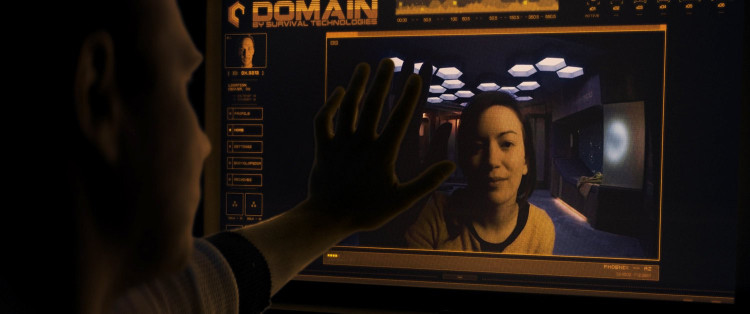 After a deadly virus wipes out most of humanity, the survivors wait alone in self-sustaining bunkers while the threat runs its course. Able to communicate through a networked video interface, their fragile social ecosystem is shattered when, one by one, they start mysteriously disappearing from their bunkers.
Domain screens with:
We Were Not Made For This World
(Texas Premiere)
Colin West McDonald  | USA | 4 min
Writer: Paul Hornschemeier
A robot searches for his creator in the desert lands outside his city.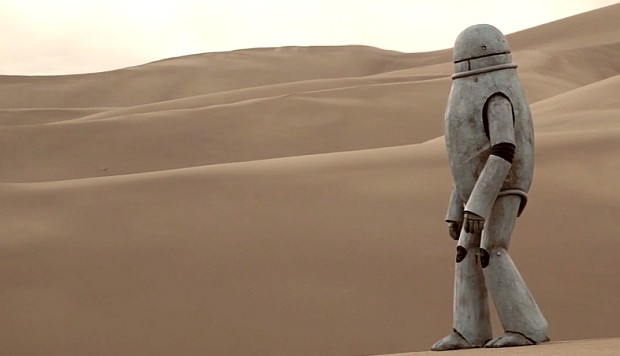 Adrian Țofei | Romania | 87 min
Writer: Adrian Țofei
Cast: Adrian Țofei, Sonia Teodoriu, Florentina Hariton & Alexandra Stroe
Obsessed with making a movie with Hollywood actress Anne Hathaway, a young director in Romania goes to shocking extremes with three local actresses to shoot scenes from the proposed movie to send to Anne as proof of his filmmaking and acting skills.
Be My Cat: A Film for Anne screens with:
It Grows Dark (World Premiere)
Benjamin Capps | USA | 10 min
Writer: Benjamin Capps
A demented, cyclopean teddy bear drawn on the scrap of paper leads Deke to a Tele-C booth where a voice on the other line gives him a message from Hell itself.
7:40/8:10 PM CLOSING NIGHT: THE UNSEEN
Geoff Redknap | Canada | 97 min
Writer: Geoff Redknap
Cast: Aden Young, Camille Sullivan, Ben Cotton & Julia Sarah Stone
Bob Langmore, an ex-hockey pro, lives like a shadow, a loner in tiny mill town far from the family life he abandoned. When he finally reconnects with his rebellious daughter, he chances her discovering his secret, that he is literally disappearing, his flesh vanishing in chunks right before his eyes. When she goes missing, he must risk everything to find her, before he is gone for good. Featuring a stellar ensemble of TV stars (Aden Young—RECIFY, Camille Sullivan—THE MAN IN THE HIGH CASTLE, Julie Sarah Stone—THE KILLING), THE UNSEEN offers a fresh take on the overwrought superhero origin story.
Geoff Redknap, before turning to writing and directing, spent years working in the makeup and special effects departments of features such as DEADPOOL, WATCHMEN, THE CABIN IN THE WOODS and both the FINAL DESTINATION and X-MEN series, as well as TV shows such as THE X-FILES and FEAR THE WALKING DEAD. His short, THE AUBURN HILLS BREAKFOWN played at festivals worldwide. This is his first feature.