After last years successful first offering, the Other Worlds Austin scifi film festival returns thisThursday, December 3 at the Galaxy Highland Theater. The three day event has grown to include 13 full length films, a secret Star Wars-related screening, and a variety of shorts. Not terribly surprising to anyone who regularly follows my writings, I'm covering the festival.
Over the next three days, I will preview the 13 features.
House of Time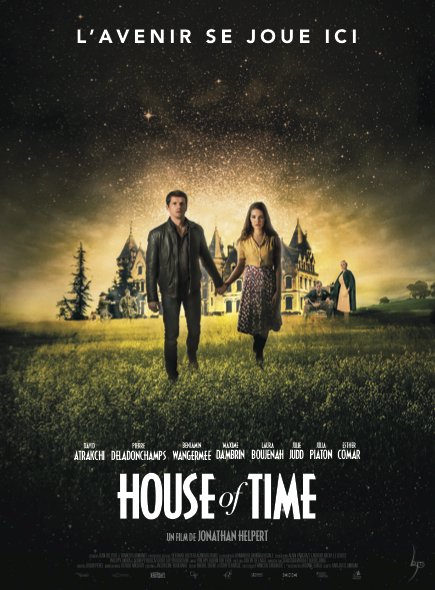 Jonathan Helpert | France | 86 min
Writer: Jean Helpert
Cast: Maxime Dambrin, Laura Boujenah, Benjamin Wangermee, Julia Piaton, David Atrakchi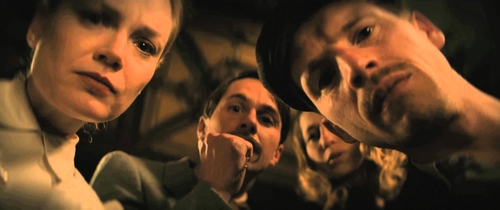 Robert d'Eglantine has uncovered secret Nazi scientific research on time travel. He tells his guests he has taken them seventy years back in time, to 1944, during the French Occupation and only few weeks before the landing in Normandy. Although the house and everything inside seem the same, the appearance of a woman in the French Resistance, on the run from her Nazi captors, make them question if Robert may just be telling the truth. Or is the woman just an actress? Or was she an actress before the occupation and now a revolutionary?
(Saturday, 5)
Embers
Claire Carré | USA | 86 min
Writers: Claire Carré, Charles Spano
Cast: Jason Ritter, Iva Gocheva, Greta Fernández, Tucker Smallwood, Karl Glusman, Dominique Swain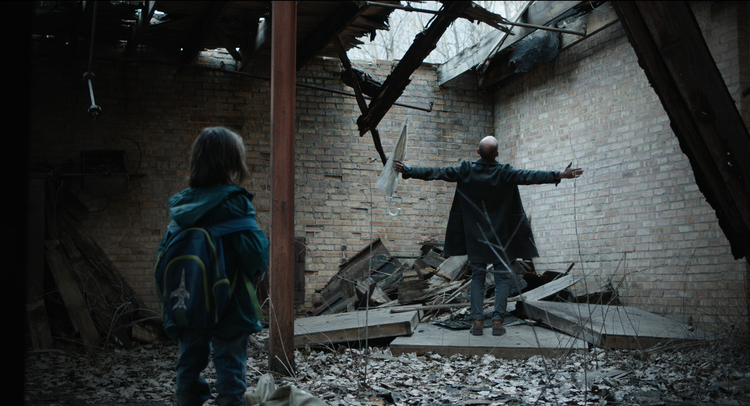 The world has moved on. In the wake of a global neurological epidemic, those who remain search for meaning and connection in a world without memory. Five interwoven stories explore life without recollection in a future that has no past. A boy longs for a role model, a young man embraces his rage, a teacher hunts for a cure, a couple clings to each other desperate to preserve their feelings, and a young woman wants nothing more than to forget. Filled with intense performances and breathtaking cinematography, this is the rare science fiction film that excels in its lack of exposition. An atmospheric tone poem in a post-apocalyptic wasteland, EMBERS captures the human condition, stripped away of everything but personality and instinct.
(Saturday, 8:15)
Polder
Julian M. Grünthal, Samuel Schwarz | Switzerland | 95 min
Writer: Samuel Schwarz
Cast: Christoph Bach, Nikolai Bosshardt, Nina Fog, Philippe Graber, Friederike Kempter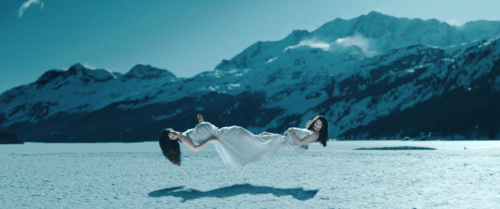 Gaming company NEUROO-X is set to release a new gadget, the Red Book, which promises to scan the most secret longings of gamers and transform them into fantastic adventures. When Marcus, its Chief Development Manager, mysteriously dies before its completion, his lover Ryuko searches inside the game for clues. The deeper she enters the digital world, the more she rewrites NEUROO-X's programmed narrative, disappearing into a parallel world of demons, witches, knights, and terrorists.
(Saturday, 10)
Night of the Living Deb
Kyle Rankin | USA | 86 min
Writers: Kyle Rankin, Andy Selsor
Cast: Maria Thayer, Ray Wise, Chris Marquette, Michael Cassidy, Syd Wilder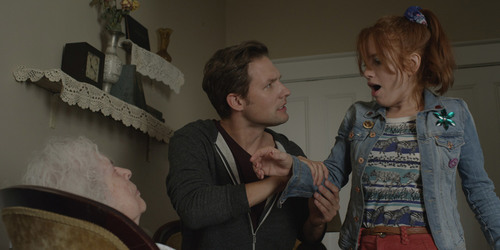 Thirty-something single gal Deb holds a terrible track record with men until she wakes up on the Fourth of July in the apartment of the most attractive man she's ever seen. Unfortunately neither she nor Ryan can explain exactly why they spent the night together. Also there is a zombie apocalypse happening outside. Walk of shame turns to run for your life in this rom-com/zom-com.
(Saturday, 10:15)