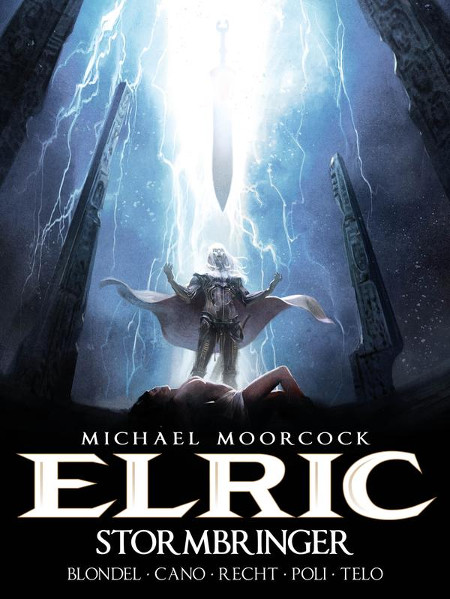 This coming Saturday, April 18 at Austin Books, I'm interviewing Michael Moorcock about his lengthy comics career. Rather than re-iterate his accomplishments (which I did at length in a Nexus Graphica column), I decided to relate this personal and previously untold tale about Michael Moorcock and comics.
I'd know Mike for about 5 years when the idea for a Captain Marvel (or Shazam! as the folks at DC refer to The Big Cheese) comic happened. My buddy John Lucas and I talked with Mike in his home office shooting the shit. This hazy wonderland of geek ephemera delivers a memorable experience with abundance of British pulps, comics (the modern graphic novel variety and the classic Golden Age variety), novels by the famous, talented, and those inbetween, and glass cases of toy soldiers. A cloth-covered table crafted from boxes of books, a comfortable old couch, miscellaneous art, a Gold Record commemorating Hawkwind's Chronicle of the Black Sword, and the prerequisite overflowing bookcases complete the picture.
The three of us were/are big fan's of C. C. Beck's goofy creation and his extended family. I don't remember the exact story we concocted except it dealt with Sivana sending the Marvels to different periods of history. The proposed four issue series would pick up immediately after the heroes final Golden Age adventure, ignoring all of the ensuing DC continuity for the character. Mike suggested tapping the legendary Walter Simonson as the penciller with Lucas inks.
Though now widely respected for his work on several Marvel, DC, and Dark Horse titles, at the time Lucas was practically a neophyte with his best know output in my Weird Business anthology and some work for Caliber. To say John and I were shocked would be an understatement, but Mike wasn't done.
He picked up the phone and called Simonson. They became good friends while working together on Michael Moorcock's Multiverse and held each other in high esteem.
After a brief pitch, Walt was on board.
John and I exchanged amazed glances. Sure, I could call some relatively famous people and get them to work with me (Mike was a good example), but this speed and audacity was a whole new level for us.
He then upped the ante.
He called editor Mike Carlin, who was in charge of a good chunk of the DC mythos. Carlin took Mike's call and listened to the pitch but politely declined. Apparently DC already had a high profile Captain Marvel project on the horizon, Jeff Smith's Shazam!: The Monster Society of Evil.
Sadly, the project never got beyond that stage. Lucas still has never inked Walt Simonson but that's okay, he did eventually get to draw Mary Marvel for DC in Starman: The Mist and now routinely gets work (including a Mark Finn-scripted story in the recent Strange Sports Stories #2). Mike and Simonson worked together on several more projects together including Elric: Making of a Sorcerer. As for me, I'm still close with Mike and John and have worked with both of them numerous times over the years (never all three of us together), but my dreams of writing Captain Marvel are long gone.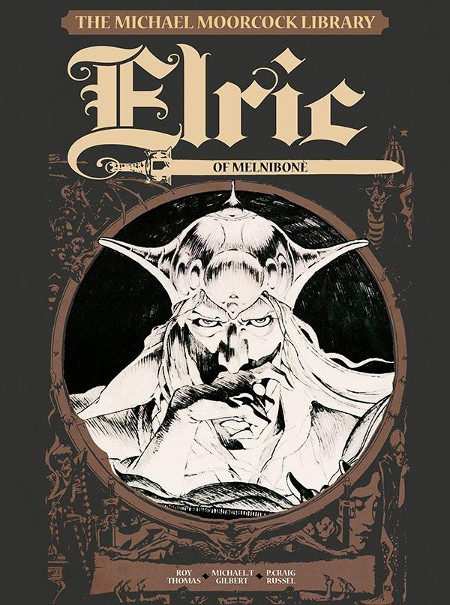 The discussion on Saturday starts at 1 at Austin Books. Mike will be signing copies of the recently released graphic novels Michael Moorcock's Elric Vol. 2: Stormbringer and The Michael Moorcock Library Vol.1: Elric of Melnibone as well as numerous other titles.