This previous weekend was the 10th annual STAPLE, Austin's independent media expo. As I have for the past seven years, I attended the festival. Sadly, I was only there on Saturday, though that didn't stop me from getting some goodies, visiting some friends, and hopefully make some new ones.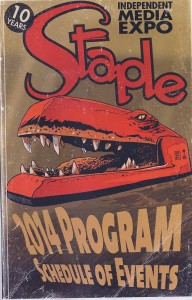 One of the show's pleasant surprises was the unexpected appearance of Shannon Wheeler. As long time readers know, Shannon and I go way back (chronicled here, here, and other places) so it was nice to catch up. We discussed the success of God Is Disappointed in You, the Too Much Coffee Man beer (yes, really!), his kids, and other stuff in our lives.
Then Shannon made me a very generous offer, he gave me the original of a Too Much Coffee Man strip!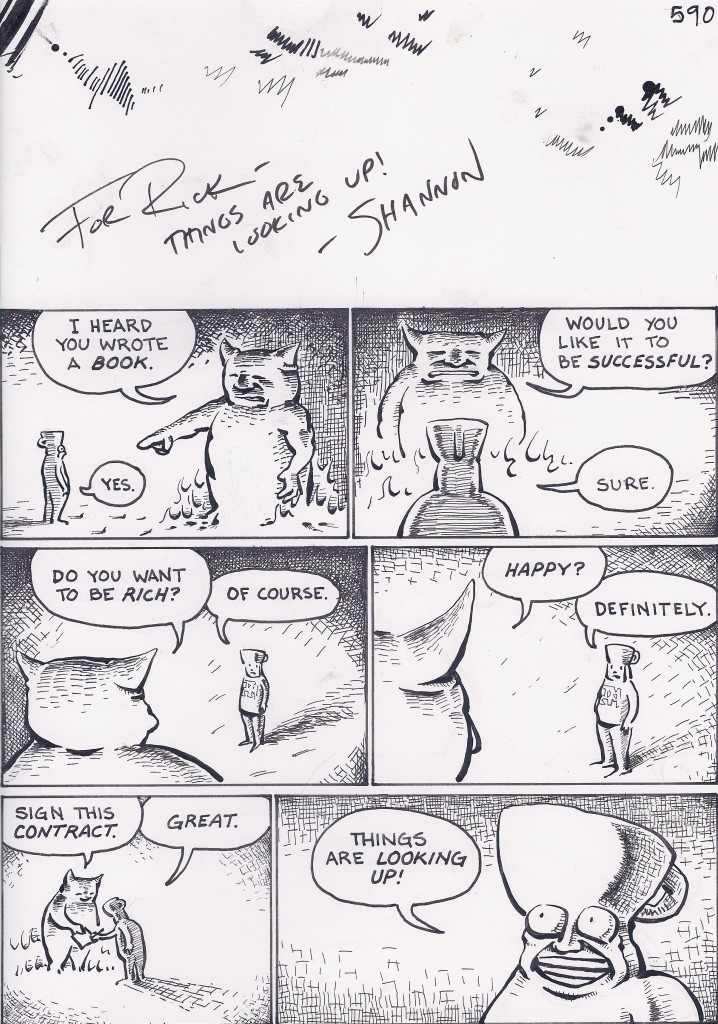 Continue reading →