The inaugural Other Worlds Austin scifi film festival starts this Thursday, December 4 at the Galaxy Highland Theater. The 3 day event features 11 full length films and a variety of shorts. Not terribly surprising to anyone who regularly follows my writings, I'm covering the festival.
Over the next three days, I will preview the 11 features.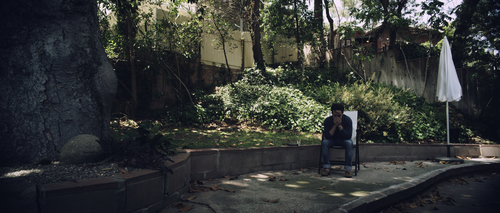 Brett Ryan Bonowicz | USA | 97 min
Writer: Brett Ryan Bonowicz
Producers: Brett Ryan Bonowicz, Sheldon Coolman, Marco Cordero, Whit Hertford, Thomas Campbell Jackson, John Seabright
Cast: Whit Hertford, Keston John, James Kyson, Robyn Cohen, and Don McManus
A geneticist creates a website that pairs an individual with their ideal genetic partner for children.
This 'science factual' film has been lauded by MIT Technology Review, Scientific American, Science, and the London Evening Standard as "a worryingly believable cautionary tale." What if you could have the perfect child?
Saturday, 3:10