Every year, the American Sci-Fi Classics Track at DragonCon puts on panels, game shows, screenings, and geeky fun that provide more fun than humans should legally be allowed, directed by RevSF's Gary Mitchel and Joe Crowe.
Journey with us back to the thrilling days of a few months ago. Check out hours and hours of Classic Track panels from 2017!
Updating… we'll update this page as new panels get posted!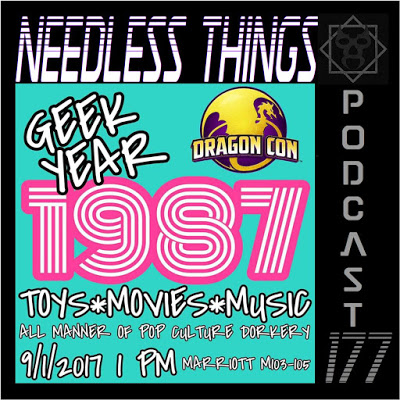 RetroBlasting: GI Joe in 1987: Neon Is Half the Battle
RetroBlasting: Transformers vs. GoBots
At Dragon Con 2017, one of us suggested a drinking game: Anytime a panelist says they host or appear on a podcast, take a drink. 
What happened next was, to the best of our remembrance, the entire movie "Cannonball  Run 2."
Check out podcasts hosted by the excellent individuals who appear on our Classic Track panels with us.
Pals Who Podcast!
Dreamland: The RetroBlasting Podcast