RevSF Movie Probe reviews short films, upcoming films, stuff like that. Our opinions are the right ones. Enjoy at the links.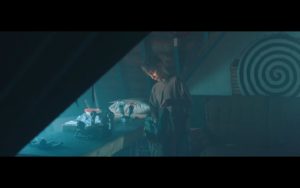 This one is a short film, around 10 minutes or so, that crams a whole feature length movie in that time frame.
It's a gut-wrenching post-apocalypse where a kid is trying to take care of his mom. What he does to take care of her deserves a soundtrack from the 80s rock band that it is named after.
(Well, I don't know for sure that the movie is named after the singers of "Eye of the Tiger." I can only hope and assume.)
It's emotionally moving while also being a top-drawer action flick.
I need to see more from the makers of this movie, right now.
For everything about The Survivor, check out TheSurvivorFilm.com.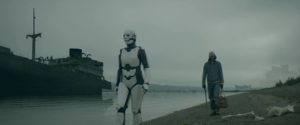 "The Manual" is about the last person on Earth, who is raised by a humanoid robot, and wrestles with loneliness and depression.
It's absolutely gorgeous to look at, as the robot looks extraordinary marching around a dreary, rainy world.
The soundtrack is so very 80s, and I mean that as the highest possible compliment.
It's a short film, and it's the perfect length. I feel like a longer movie would take away the punch. "The Manual" hits home quickly.
The movie made me feel things about humanity, hope, and community. As a cold lifeless simulacrum of humanity,  I am unaccustomed to such emotions. Here's looking forward to more from filmmaker Will Magness.
Go to the movie's site for everything about The Manual. 
Bonus Trailer Probe: Surfer's Paradise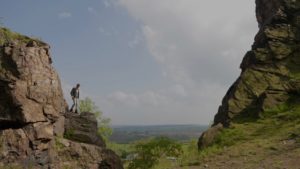 "AI are often depicted as malevolent or untrustworthy, so we wanted to put humans under the moral microscope for a change," said producer and star Ben Palacios.
"Surfer's Paradise" is a pilot for a series about a dude who is invited to live in a community run by artificial intelligence, but under a strict set of rules.
"I will do as my hosts say at all times, even if I do not understand the reasons why."
Naturally, that doesn't go well.
It doesn't even go well in the trailer. So imagine what the rest of the pilot will be like.
The trailer is gorgeous, shot in incredible locations in the Czech Republic. The trailer's soundtrack is a heavy version of Depeche Mode's "Enjoy the Silence." That's two reasons to spend almost two minutes checking that out.
Check out the Kickstarter page for the trailer and everything about Surfer's Paradise.