Children, people from a hundred years ago, and Vegas lounge singers and people at the "Christmas party hop" are not the only people who have performed and created delightful songs and performances tied to the holiday season.
Enjoy this list of songs and performances, bursting forth with geeky references and nerdy notions. 'Tis but a smattering, however.
You are guaranteed to find enjoyment hereupon, or face another season of songs about buying shoes for dead mothers and having yourself a condescendingly "little" Christmas.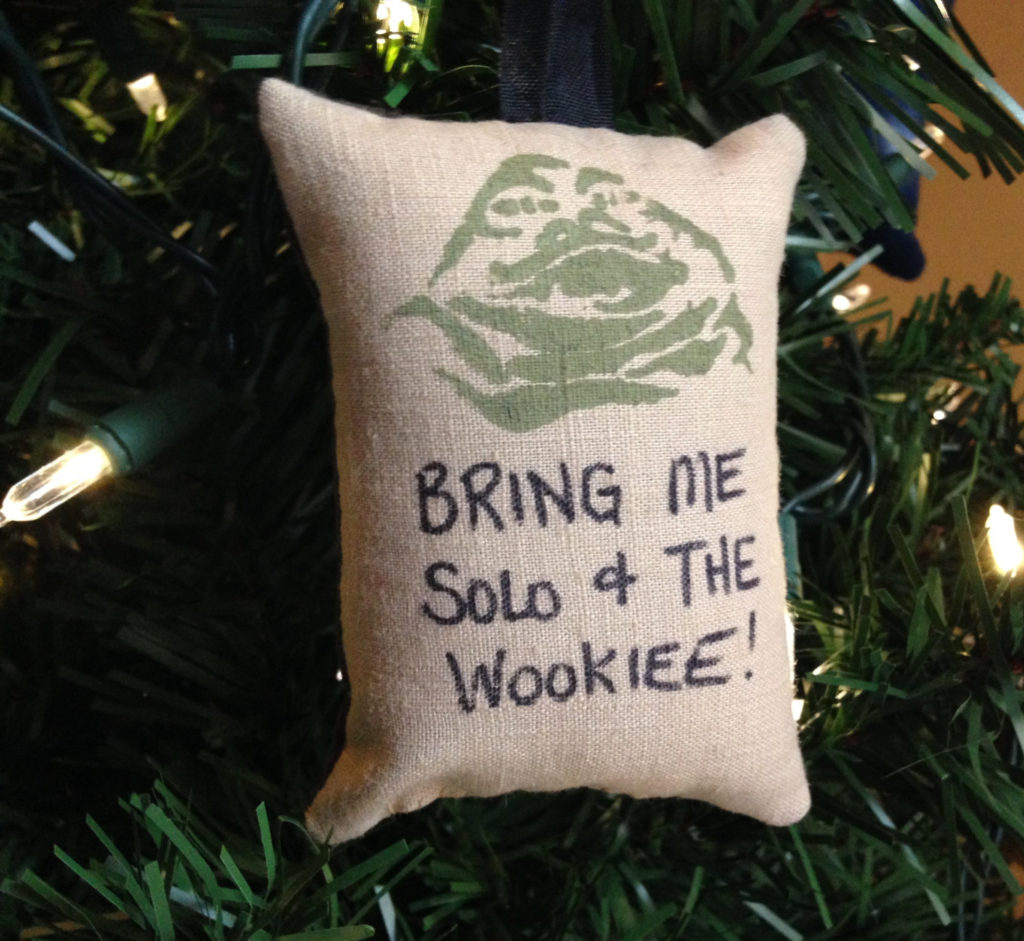 Christmas Greeting From Jabba The Hutt by Paul and Storm
Vader Did You Know by Vic Mignogna
I'm Gonna Spend My Christmas With a Dalek by The Go-Go's
(Not these Go-Go's.)
Batman Smells (A Rebuttal) — John Anealio
Chiron Beta Prime — Jonathan Coulton 
Baby It's Cold Outside (Hoth Edition) — Kirby Krackle and The Doubleclicks
Let's Have a Patrick Swayze Christmas ( as performed by an awesome choir).
(Here's the original. You keep Christmas in your way, let me keep it in mine.)
All I Want For Christmas Is You
What Can You Get a Wookiee For Christmas (When He Already Owns a Comb? — Star Wars VoicePlay cover
(It says "Give him love and understanding." Come on. Chewie doesn't want that.)
"Here Comes the Ice Cream Bunny" — Kevin Murphy from the Rifftrax of "Santa Claus And The Ice Cream Bunny." (buy it here!)