RevolutionSF's Book Probe eliminates troublesome freedom of choice from your book purchasing quandaries. All these books contain good stuff. Links to buy them are in the titles.
Ocean of Storms by Christopher Mari, Jeremy K. Brown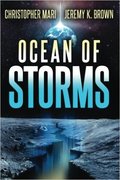 First up, when I say "one-dimensional," that's not meant as a criticism. In a book with maverick adventurers and space disasters and conspiracies, you don't need developed characters. Independence Day did not need developed characters. Raiders of the Lost Ark did not need developed characters. They get in the way of the awesomeness.
In this case, Ocean of Storms is an action flick in book form. It costs millions less to make. Think of the money saved on special effects alone!
Authors Christopher Mari and Jeremy Brown clearly had a whale of a good time putting this together. It shows. It moves at a blistering pace, with crazy, incredible action pieces. The same beats that hit in action movies when Randy Quaid flies the plane into the mothership, or when Nicolas Cage uncovers the national treasure in "National Treasure," all that stuff is in this book.
If you want to imagine Nicolas Cage as any of the characters, I highly recommend it.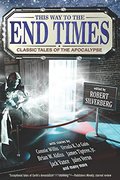 I can't praise enough the authors involved in this collection from Robert Silverberg, himself a science fiction hall-of-famer. Stories are by Jules Verne, Jack Vance, Fritz Leiber, Ursula K. Le Guin, James Tiptree Jr., Connie Willis, and a dozen more.
Tales of the apocalypse don't have to be moribund and morbid, but the writers of this collection did not get that memo.
This book is not about happy times and sunflowers. It's more about crappy times and suns reaching heat death and sentencing all known life to a hideous abyss of torment and suffering.
Lots of ways for everything to go kablooey exist in this book, so you have freedom of choice in the kind of doom you read about.
My sorrowful rebuke of the genre of this anthology is not based on the quality of the book. The authors are beyond compare, and some of the stories are SF classics.
Just be warned. Weeping and human emotions may result from the torrents of sadness that flow from the pages of this book.
This book is a sampler platter of classic science fiction. I guarantee you will find an author whose work you love herein. But after you're done, watch some kitten videos. You will need them.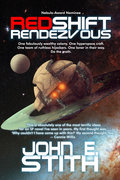 John E. Stith is a Nebula Award nominee who's been cranking stuff out since the 1970s, and now a bunch of his novels are being reissued in fancy new editions by Re-Animus Press.
Stith is old school in the best possible way, and Redshift Rendezvous is my favorite.
Redshift Rendezvous is hard science fiction at its hardest, invoking the theory of relativity as part of life on a starship. It's also a space adventure. All happenings in the book check out science-wise. I know that doesn't really happen in SF books, but that's what I'm saying. Then Stith provides science lessons in appendices at the end of the book. That is good stuff.
Re-Animus has released five other Stith novels, with more in the works. So after you try Redshift Rendezvous you won't have to wait for troublesome events such as Stith finishing another one. They're already done! That is so convenient.
Everything by Stith scratches a particular itch: Reunion on Neverend is funny, and kind of like a Twilight Zone episode. Manhattan Transfer is an action movie in book form, and gets the Manhattan Transfer song "Boy from New York City" stuck in my head.
Start with any of them. The only thing missing from these classic-style SF novels is the old-bookstore smell. (Depending on the bookstore, that's a good thing.)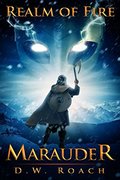 This book could be a Frank Frazetta painting, a combo platter of Robert E. Howard and Thor comics. It contains more sword & sorcery than the average person can handle, with Asgardian men, gods, and monsters fighting and chopping and fighting again and saying cool things, such as, "I opened my eyes to see myself being dragged through a field of corpses" and "The beast bleeds! The world eater bleeds!"
The whole thing is an absolute delight, best read while quaffing a flagon of mead and flexing your mighty thews.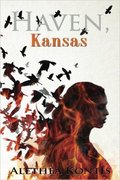 This one has way more emotional stuff than I was ready for. Thanks to a girl's little brother, witchery invades a town. And as the big brother of a little brother, let me just say, "I get it." I totally understand what the star of the story is going through.
Funny dialogue and a great rapport between the characters keeps this story out of the realm of paint-by-numbers melodrama. The villain is excellently evil, a villainous scarecrow. And as someone whose last name is Crowe, again: I understand.
Can't wait for more from Alethea Kontis. Preferably, right now.
You should read this book while eating a steak and drinking a beer, except you might get the pages greasy.
It is an unapologetic 80s action flick in book form, with a tough dude trapped in a world that has dinosaurs and evil wizards.
There is a female costar, and she is a capable hero, not a sex object. That's going against all the 80s action rules, but I dig it. With not so much kissin', there's more time for fightin'.
The hero's name is ERIC SLADE. Is there a better name for a action hero? The answer is no, there is not.
By just page 6, this book red-lined its 80s-style awesomeness quotient. This review must end with the description of Slade: "His hair was close-cropped, but a dark beret worn at a cant over gold-rimmed spectacles and a single matching earring announced his artistic bona fides. Everything he wore appeared to be a size too small, a deliberate choice that made it seem as though his toned physique was about to burst the seams. An undone red necktie dangled from his collar. A matching silk hankie poked up from his jacket pocket. A gold chain with an Egyptian ankh pendant sparkled across his chest."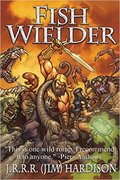 This one is just silly, and I mean that as a high compliment.
It's a sword-and-sorcery comedy that reminds me of Sergio Aragones' Groo the Wanderer. Like Groo, Thoral Mighty Fist is a barbarian who unleashes destruction and pronounces his greatness while doing so. For example: "I will destroy this unknown force or die trying. That will most likely stop it."
The cleverness is in the details. I require all fantasy novels to include a map of the fantasy world before the story even starts, or I will riot. This book's map includes a location labeled Fubar. That made me giggle. Yes. Giggle.
Thoral Mighty Fist has a talking fish sidekick, and he is hilarious. The title of the book comes when someone mistakes Thoral's claim to be Fist Wielder as Fish, and trying to describe it messes up the joke.
Another reason to get the book: evil pudding. More giggling, that's what happened when I read that part.
I've already gifted a copy of this book to a good buddy of mine. It's that kind of book.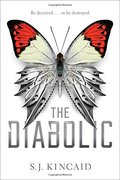 I was leery of this one because the term "Galactic Senate" appeared in the intro text on the back cover. Luckily, it's not so much about courtly intrigue as it is about the adventures of super-tough wildlings raised up as bodyguards to rulers of a galactic empire, some of whom are quite evil.
What could possibly go wrong?
The key to the story's success is that it's a first person account from one of the bodyguards, so the reader is right there amidst her challenges with the killing and the berserker rage. The author digs into what it means to pursue humanity when you've never been trained to have any.
The action is brutally good, but the emotional weight of the whole thing is unexpectedly intense.