Jessica Walter is a national treasure. As Lucille Bluth on Arrested Development and Archer's mother Malory on Archer, she brings us naught but joy.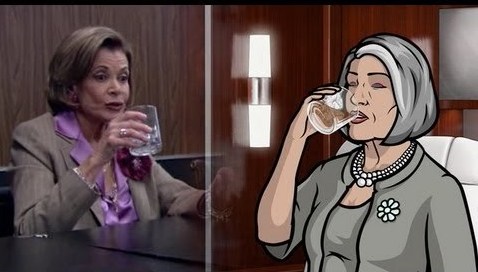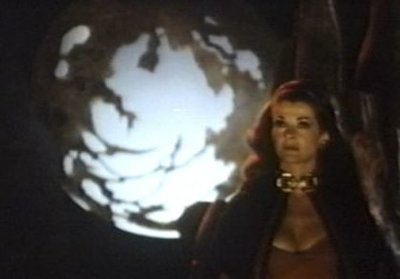 But before all that, in 1978, when sarcasm and bitterness had not yet been invented, she played the evil sorceress Morgan Le Fay, in a Dr. Strange TV movie that aired once on CBS and nevermore after that.
Because it is too much for television. (After many a year languishing upon bootleg tape tables at conventions, it is now on sale for real. Enjoy it at your leisure.)
Check out my RevolutionSF review. It's good! The review, I mean.
You can easily see venomous, hilarious Lucille Bluth and venomous, hilarious Malory Archer in venomous, hilarious Morgan Le Fay.
Marvel at these actual quotes from all three works. See if you can tell which ones are from evildoers bent on world conquest and the destruction of all that is good, and which one is Morgan Le Fay.
1. "She thinks I'm too critical. That's another fault of hers."
2. "Stop standing around and go thwart something."
3. "Everything they do is so dramatic and flamboyant. It makes me want to set myself on fire."
4. "I would feel the warmth of a man's arms again."
5. "Oh, this is exciting. I hope everyone dies."

6. "If I can't destroy you here, you'll come with me on the wings of demons to a place where I can."
7. "If I wanted to sit around all day going nowhere, I'd be a teacher."
8. "It is so good to laugh again."
9. "Tell me what is going on or I will literally emasculate you."
10. "I want to cry so bad. But I don't think I can spare the moisture."

11. "I am still a woman, and the man attracted me."
12. "There is no one else to do my bidding!"
13. "I am come for you, old man."
14. "If I don't get something to eat, I am literally going to die."
15. "I am Kali, goddess of destruction! I am Lilith, queen of demons! I am Ishtar, bloody Ishtar!"