It is so easy to pile on to the Star Wars prequels. So let's get started. Happy Father's Day!
Not every dad is a living, breathing being. Not every dad is there to see their sons grow up. Some dads are things in your blood that apparently didn't freak out your mom when they made her pregnant in Star Wars: The Phantom Menace.
Midichlorians are gentlemanly.
They don't make their ladies pick up their dirty laundry, or leave them while they hang out at the cantina with their buddies. They don't have physical bodies at all.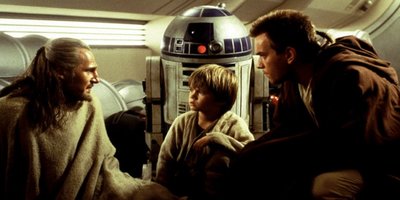 "Nope. I'm not an angel, either, and neither is Obi-Wan."
Midichlorians know that it's totally not a big deal for any lady to become pregnant without there being a physical dad to administer physical stuff that Jedi are forbidden to talk about or think about.
Besides, midichlorians know that raising a midichlorian baby is easy. Midichlorian babies grow up to be instinctively good at farming moisture. They probably don't ever grow up to be seduced by the Dark Side.

Midichlorian children are so gifted by their midichlorian parent with droid building skills that they do it, then totally don't remember it.
And pod racing?
Man, a midichlorian kid is the hottest of the hot Bantha poo-doo at pod racing.
Midichlorians have a natural fashion sense of style that tells them that rat tails and lots of brown will always be the height of fashion.

Midichlorians are the Lando Calrissian of blood particles.
They are not some kind of unseen power than binds the universe together.
That would be silly.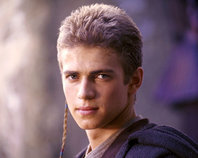 "Hey, girl."