This time on RevolutionSF's Revcast, we discuss the career and the influence of the great Terry Pratchett.
The RevCast irregulars gather to discuss Terry Pratchett's life, works and influence. Deanna Toxopeus is joined by David Farnell, Peggy J. Hailey and Rute Noiva to have a big old chat. They discuss reading order (Hint: Don't start with
Colour of Magic
) and Terry's affinity with animals. There is also the discussion of the
Discworld
series spanning Adult, YA and Children's fiction.
It's April and while spring is here and the flowers may be blooming, the offerings from Hollywood are looking pretty sparse. Still, our host, Deanna Toxopeus is joined by Tegan Hendrickson to look at what is in the theaters this month. There is also a discussion about the wisdom of Hollywood pitching movies at the Tween set when all they do is download.
Follow Us
Subscribe to us and rate us on
iTunes
. Now you can also hear us on
on Stitcher
. We're your one-stop shop for sci-fi smarty-pants.
The RevolutionSF Roundtable theme music is "20 Minutes of Oxygen" by Darkest of the Hillside Thickets. Find them at thickets.net.
RevolutionSF Roundtable is amongst the Earth Station One network of geeky podcasts. Find more stations for all things geek at ESOPodcast.com.
For our enormous archive of RevolutionSF podcasts, check out Enormous Archive of RevolutionSF Podcasts
Follow the RevolutionSF Roundtable cast on Twitter:
Gary Mitchel:@gary_mitchel / Podcast Queen Deanna: @ubalstecha / Tegan Hendrickson: @Artful_Username / Peggy Hailey: @PeggyHailey / and Rute Niova at GodsNBunnies.blogspot.ca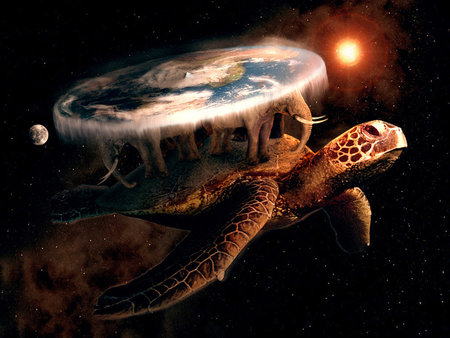 "The reason why distant ships sometimes looked as though they were disappearing over the edge of the world was that they were disappearing over the edge of the world."