The incredibly weird and beloved Twin Peaks is coming back. The revival will air on Showtime for a nine-episode season in 2016 with its creators, David Lynch and Mark Frost, in charge.
This is a real thing, not a rumor on the corner of your Facebook feed. Frost says so in this interview.
Frost said they're holding off on cast announcements, but the new series is 25 years after the original show, not a reboot. Here's the official news story about the revival.
The show would be humongous if it came out today, since there are a zillion networks full of shows that don't fit the square peg of the TV network style. But without the influence of Twin Peaks, that style would be unknown and frightening to the viewers in this awful Twin Peaks-less world that I have just imagined.
The Log Lady best sums up our feelings about the revival of Twin Peaks.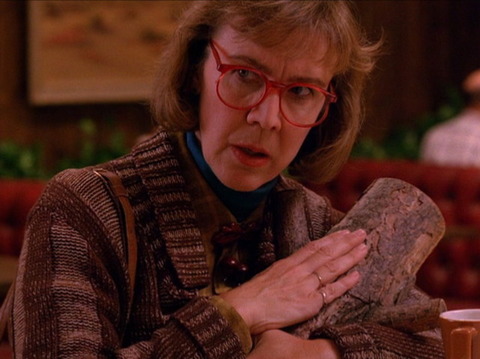 "One day my log will have something to say about this."