"Eternal life, and all you can do is stuff your face and cry."
The first season of American Horror Story was melodrama that turned into a fun cover version of Beetlejuice. The second season ran down the list of horror tropes like they were consulting a checklist. This season, about witches in New Orleans, is just right.
In the other two years, Jessica Lange didn't steal scenes. The rest of the cast just backed away and let her have them. But this season, Lange, as the leader of a coven in New Orleans, contends with Angela Bassett as voodoo queen Marie Laveau and Kathy Bates as a super-racist plantation owner. And they don't give up scenes easily.
Marie Laveau does righteous anger excellently. But my favorite is Kathy Bates. She's wicked in the 1800s, then she's cursed by Laveau, and when she revives in the present, she's hilarious.
Honestly. Bates and Lange in episode 4 are in the funniest few minutes I've seen in forever. Bates discovers there's a black president, and she sobs and prays "My God, have you forsaken this once proud country?"
Then Lange tells her she voted for the black president twice, and lists other non-whites with positions of power in the 21st century, which leads to Bates hollering:
"Liiiiiiiiiiiiiiiiiiiiiies!"
My wife and I had to stop the DVR and compose ourselves. I put a clip of it at the bottom of this story.
The rest of the show is good, too. One witch is a Stevie Nicks fangirl. A teen witch zombie-animates a boy she likes. A thinly veiled Miley Cyrus tribute character tries to take over the coven from Jessica Lange, and that doesn't go well.
Precious from Precious Based on the Novel Push By Sapphire plays a human voodoo doll who passes on pain to other people. One of the witches has a Darren from Bewitched-style human husband who cheats on her. At this writing, I have not seen what she does to him. I can't wait!
Then the witch council arrives to pass judgment on the coven, and it includes one of my favorite character actors, Leslie Jordan. He plays the effete Southern goofball in everything. He'd steal scenes, too, if everyone else had not already taken them.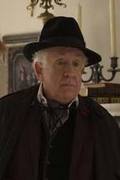 This is the second horror series to take place in New Orleans in the 2013 season. If you must choose between this and The Originals, my recommendation is you watch the one with the minotaur. (That's this one.)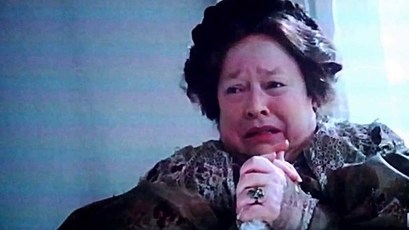 From the episode where Kathy Bates discovers the black president, here is 49 seconds of comedy gold.