Summer Reading's Book Probe finds books of geeky interest, so you don't have to. Links to buy are in the linkage at the title. Read! Read like the wind!
Fiend by Peter Stenson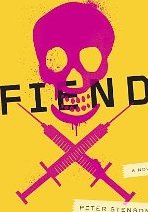 There are a lot of books about zombies out there.
Let me repeat that. There are a LOT of books about zombies out there.
There are quite a few good ones. The necessary World War Z, by Max Brooks, the Autumn, series by David Moody, anything by Craig DiLouie, a few others. And then there is an absolute shambling horde of bad zombie fiction. You know it, pretty much within the first paragraph, the first page at the longest.
So a lot of authors have tried doing things to mix it up, and make their work stand out to greater and lesser degrees of success. Tell the story from the zombie's point of view, for example, or add unusual elements to the story like science fiction tropes or superheroes. It is a mixed bag but when it works, it works.
It is into that category that Fiend falls. It mixes up the zombie sandbox by making the protagonist an out of control methamphetamine addict and proceeds to tell the story from that point of view.
So, from the beginning of the story our hero Chase and his best friend Typewriter or "Type" coming down off a multiple-day speed bender. They are half insane, strung out and reeling around Type's rundown home. Outside the window, Chase sees a young girl attack a dog and partially devour it. At first, convinced he is hallucinating, he watches the scene until the girl crashes into their den and proceeds to attack the two men.
After initial panic, the story takes off from there. We follow Chase and Type as they try to track down Chase's ex-girlfriend and score more crystal in the zombie and junky ridden world they now find themselves.
Written in a jittery, jumpy style that tries to capture the addict's perspective, it succeeds in that admirably, almost too admirably. It becomes annoying in places and fails the horror side of the story in others. It is a bleak book full of largely unlikeable characters, which makes it difficult to get into the narrative. I almost found myself wanting several of the characters to get eaten.
The plot, while predictable, moves at a pretty fair clip. The book is a decent, quick read with a few thrills here and there to get you through to the ending. Fans of the zombie genre will probably like it more than general horror fans, but even so, it is only a slightly better-than- average example of the category. -- @kaosdevice
RevSF Rating: 6 out of 10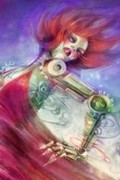 "For too long we've been trapped in the Zone of Zero Funkativity." – "Electric Spanking of the War Babies
Glitter and Mayhem is a sci-fi, fantasy, and horror anthology inspired by the kind of parties that your friends told you always started after you went home. The titles provide a clue to what's going on here: "Confessions of a Party Monster," "Bess, the Landlord's Daughter, Goes For Drinks With the Green Girl," Cat Rambo's "Of Selkies, Disco Balls, and Anna Plane," and my favorite title, "Blood and Sequins."
The very first story is a good one, but it ends on a party foul. It's obvious that the creators had a ton of fun with the theme, but I would've moved this one to the middle. You don't cry at parties right when you get there! The wistfulness of crushed dreams happens about 2 a.m.
The second story, "Apex Jump," recovers nicely. It's about an Earthling roller derby team who plays against aliens. That almost makes it worth the price of the anthology by itself. But then it has the terrific description, "Mr. Kevinson's voice is like Barry White and Dusty Springfield licking honey off each other."
More fun abounds in "Star Dancer" by Jennifer Pelland. It is crammed with enough 1980s music and pop culture references to choke Men Without Hats.
I just re-read "The Electric Spanking of the War Babies" for the third time. Here is why: The second page contains the following line: "He was Shakes Humphries, the baddest mofo on eight wheels." Then someone says, "Come with me if you want to funk." The villain is Professor Bereft of Groove.
I'm putting another link to buy Glitter and Mayhem right here. Just because of that.
Most of the stories here are weird, clever, and weirdly clever. Many of them involve roller skating. I never knew that I needed them. But now I want more sci-fi and fantasy stories about roller skating.
RevolutionSF Rating: 8 out of 10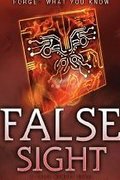 Clones!
This book comes along at just the right time for fans of the TV series Orphan Black. It will scratch that clone-related itch for you (which sounds unpleasant, but bear with me.)
Miranda is a clone raised to be a human weapon, and, naturally, hijinks ensue when she wants to live a non-weapon life.
The book has tense action and brutal cliffhangers. It goes deeper emotionally than I expected for an action novel. The female hero's goal is not to find or save a boy. That's good stuff.
RevSF Rating: 7 out of 10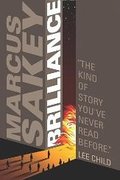 The cover blurb of this book is from Jack Reacher creator Lee Child, who says it's "the kind of story you've never read before." I question the amount of stories that Lee Child has read.
Brilliance is the kind of story I've read many times before, and seen, too. It's about people with superpowers who are ostracized and feared by society. That's big in X-Men, Watchmen, and was somewhat present in the TV show Heroes, and about a zillion other places.
Cliches are OK by me if they're used well. In that way, Brilliance performs admirably. The story owes more to crime fiction than it does to superhero comics. It's about a grizzled government agent-type who has a power, and uses it to hunt other mutants, I mean, "brilliants."
Then he infiltrates the bad guys, and, naturally, hijinks ensue.
The emotional guts of Brilliance are my favorite part. The hero has a child, and he's afraid the youngun will test positive for the mutant gene and be taken for testing by the government. It drives him through the story. That's the well-done stuff, and it counterbalances the stuff you've seen before. Give this one a look. -- Joe Crowe
RevSF Rating: 6 out of 10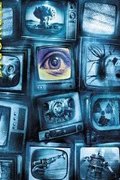 Dangerous Visions is one of the most honored collections of science fiction, and it's out in a new edition. Harlan Ellison put it together in 1967, and it's crammed with a Hall of Fame of writers, including Robert Silverberg, Philip Jose Farmer, Robert Bloch, Larry Niven, Philip K. Dick, Roger Zelazny, and those are just a few names I got by glancing at the contents. The stories won tons of awards. It's a good starting point to introduce yourself to these writers.
But this collection is the same as it was when I read it years and years ago. Earlier versions of the anthology are pretty easy to find now, since we have the Internet. I don't really need another copy. Dangerous Visions is historic for its controversy; a sequel was set for 1973 and never came out. So if anyone is still irritated 40 years later about Last Dangerous Visions, this will stick it to them good.
The new cover isn't as funkily good as the Jim Steranko-esque 1967 cover, It's reproduced in black and white on the inside of this edition, and it makes the new cover look like a punk. The forewords and 44 pages of pre-story material, a new intro, and forewords and intros from previous reissues are irksome. These aren't good forewords. They ramble, with what appear to be inside jokes by Michael Moorcock and Isaac Asimov and Ellison himself.
This new edition will expose new readers to stuff by these legend-worthy writers. That's a great thing, and it should be its main purpose. If you haven't read them before you'll find something to like. My favorite is Philip Jose Farmer's "Riders of the Purple Wage." But if you already know these stories by heart, this new copy is not an improvement over an old, dingy one.
RevolutionSF Rating: 9 out of 10 (Dangerous Visions collection); 5 out of 10 (this edition)