We all know someone who would never, ever dirty their hands by picking up a sci-fi, fantasy, or horror title. They only read REAL books. Publishers know it, too, and sometimes they pretend that a book isn't really a genre book, to get a wider audience or more mainstream acceptance. This means a lot of books are out there hiding outside of the sci-fi/ fantasy/ horror sections that might be of interest to those of us who are not embarrassed about what we read.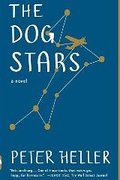 In the aftermath of apocalypse, a lonely pilot lives in an abandoned hangar. With his dog as his only companion, he flies to remember how things used to be. Then a random transmission comes over the radio, leading him to risk everything in search of a better life.
The Golem and the Jinni by Helene Wecker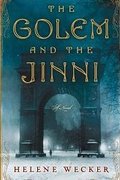 A golem, alive but masterless, tries to make her own way in turn of the century New York. A jinni, trapped for thousands of years, is released by a tinsmith and studies the world around him as he learns to shape metal. A poignant treatise on what it means to be human.
The House of Rumour by Jake Arnott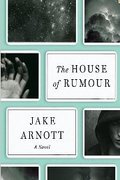 A far-reaching novel encompassing the early days of science fiction, metaphysics, ufology, the tarot, the Nazi fascination with the occult, Rudolf Hess's mysterious flight to Scotland, the Cuban revolution, Scientology, spycraft, black ops, cross-dressing, the Jonestown massacre, and Aleister Crowley.
At an exclusive and secretive school students learn manipulation and thought control, seeking to become "poets" and graduating to employment with a shadowy organization. One promising student breaks the rules by falling in love. Meanwhile, a seemingly innocent man is attacked and then protected by people who insist he has a past that he can't remember, and want him to find out how and why an Australian town was wiped off the map. The two stories come together in a thriller about love, language, communication, identity, and power.
Life After Life by Kate Atkinson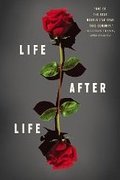 Born with a seemingly infinite set of do-overs, Ursula dies and is reborn again and again as she struggles to live a life where her decisions are not fatal to her or to those closest to her.
The Night Gwen Stacy Died by Sarah Bruni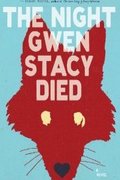 An offbeat love story about the adventures and mutual rescue of a young woman out of place in her hometown and mysterious stranger Peter Parker (who casts her in the role of Spider-Man's first sweetheart), The Night Gwen Stacy Died is about first loss, first love, and finding our real identities.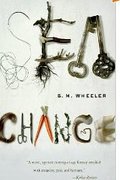 Lonely Lily finds a best friend in Octavius, a kraken. When Octavius is captured, Lily is his only hope. Her quest to rescue her friend is one of hardship, discovery, and great danger.
The Shining Girls by Lauren Beukes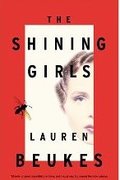 I have four words for you: time traveling serial killer. How can you resist?
A serial killer finds a way to travel to different times, but to do so, he must snuff out the shining girls he finds. Only one of his victims survives, and now she's trying to track him through time.
A Tale for the Time Being by Ruth Ozeki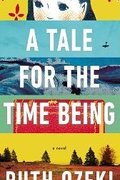 Ruth, an author living with her husband on an island off the west coast, finds the diary of a teenage girl in Japan who tells the story of her Buddhist nun grandmother (who was once a radical feminist) before committing suicide.
Vampires in the Lemon Grove by Karen Russell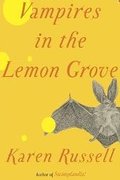 A collection of stories with a fantastical bent, from girls in a silk factory turning into giant silkworms and leading a revolution, to a depressed teen who finds messages from the Universe in the detritus of a seagull's nest, to, yes, vampires.
We Are All Completely Beside Ourselves by Karen Joy Fowler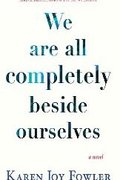 Fowler's latest deals with the fallout years later of a girl who was raised as a "twin sister" to a chimpanzee. To quote Kelly Link, author of Stranger Things Happen and Pretty Monsters: "It really is impossible to do justice here in a blurb. This is a funny, stingingly smart, and heartbreaking book. Among other things, it's about love, family, loss, and secrets; the acquisition and the loss of language. It's also about two sisters, Rosemary and Fern, who are unlike any other sisters you've ever met before."