Todd Tucker is president of Illusion Industries Inc.., a special effects makeup studio that provides prosthetic makeup, animatronics, puppets, specialty costumes and design. Tucker's studio work will be seen in GI Joe Retaliation and Smurfs 2, and his TV resume ranges from Middleman to Charmed to Sons of Anarchy to Wizards of Waverly Place.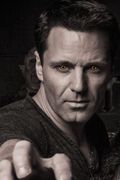 Joe Crowe: What's your work like on a movie set? What's your typical day?
Todd Tucker: We show up early in the morning to start applying prosthetic make-ups on our actors. We stay with the actors all day and maintain the quality and touch ups on the make-up. At the end of the day we remove the prosthetics, clean up the actors, then prep the appliances for the next day. If we are providing a creature suit or puppet, we are also on set from start to finish.
Joe: Tell me about your work on GI Joe Retaliation. The first one was criticized for being too effects-heavy.
Tucker: Illusion Industries did a wide range of different make- up effects for the film. I think the fans are going to enjoy this film because director Jon Chu was able to make the action scenes feel practically done. There are tons of effects, but they look real, and it's just a fun, high energy action film.
Joe: You're working on Smurfs 2, and you had a major involvement in the first one.
Tucker: We designed and created the Gargamel make-up on Hank Azaria. For the sequal, I served as the on set make-up effects department head. Luckily Hank shaved his head so we were able to get his make-up and hair time down to around two hours. Working with Hank was great and he truely brings the character to life. The director Raja Gosnell and the entire cast and crew were an amazing group to work with.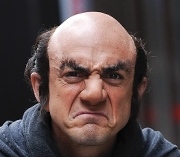 Hank Azaria, in full Gargamel.
Joe: You worked on Watchmen with director Zack Snyder.
Tucker: Zack Snyder was very faithful to the graphic novel. He always knew exactly what he wanted. Any time we had a creative question, Zack would refer to the novel and was always extremely passionate about the film. Our job was to help create the Comedian's old age look, a number of likeness makeups and some of the gore effects.
Joe: Your first credited job is on one of my favorite quickly canceled TV shows, The Flash.
Tucker: That was the very first job as a professional makeup artist. The company I was working for at the time created a full werewolf costume with an animatronic head for an actor to wear. We also built a transformation puppet that I puppeteered while lying on my back in a dumpster on the Warner Brothers back lot at 3 in the morning. I had so much fun.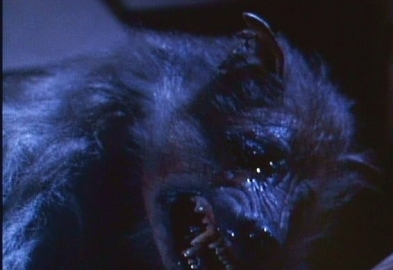 The Flash episode "Out of Control."
Joe: Tell me about working on The Middleman.
Tucker: You're the only one who has ever asked me about that!
Working on The Middleman series was great because the director and producers were open to all kinds of creative ideas. We made everything from crazed demonic fish puppets to extreme facial plastic surgery prosthetics. The tone of the show was fun and campy, so it gave us an opportunity to design and create some things we had never made before. Joe: What are you up to right now?
Todd: Illusion Industries has seven films coming out this year which includes Smurfs 2, GI Joe Retaliation, The Iceman, Fort Bliss, The East, Fright Night 2 and an untitled film directed by Renny Harlin that was shot in Russia. We also work on a number of television shows including Disney Channel shows, Southland, Sons Of Anarchy, Big Brother and Conan O'Brien. We have studios in Burbank Califofnia, New Orleans Louisiana and Moscow Russia. Our in house family film Monster Mutt is now avalible on Direct TV, i Tunes, Vudu and can be puchased at Walmart.com Target.com and Amazon.com.
Joe: What was your most challenging role inside a monster suit?
Tucker:Are you familiar with Wizards of Waverly Place?
Joe:I have a daughter. So, yes, very familiar.
Tucker: When, Selena Gomez's boyfriend turns into a scary werewolf, it's me in a full prosthetic make-up, teeth and lenses. This werewolf tends to get in a lot of fights, so I am usually required to do stunts and get thrown around a bunch. It's actually pretty fun.
I would like to thank my team at Illusion Industries, Ron Halvas (CEO), Martin Astles (Key Artist), Joe Colwell (Key Artist), Adam Walls, Jane Feister, Marine Khachatryan (Project Coordinators) and Jason Garber (Paradigm Agent).