Apocalypse Favorites: Cthulhu, Walking Dead, Terminator, The Stand
© RevolutionSF
December 21, 2012

We are optimistic pessimists: we think the worst is bound to happen, and when it does, it'll be cool. Here are some of our favorite, most terrible things to ever happen to Earth. (Click on the title links for extra excellence.)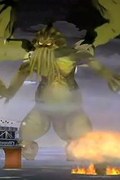 Cause of calamity
: The stars are finally right, and mad cultists free Cthulhu from his ancient prison in the underwater city of Ry'leh.
Fate of puny humans: Mankind will go stark raving mad, and as H. P. Lovecraft describes it, we'll all be "shouting and killing and reveling in joy" as the Great Old Ones reclaim ownership of the world.
Hope for survival: Zero. What really screws us is that no matter what we do, eventually the stars will be right. When it happens, "all the earth would flame with a holocaust of ecstasy and freedom."
Awesome. -- @gary_mitchel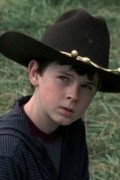 Cause of calamity:
Whatever. It made zombies.
Fate of puny humans: Everybody herds into communities and tries to kill and/or avoid the walkers and each other.
Hope for survival: Zero. You don't have to get bitten first. When you die, you zom out. Your odds of surviving for awhile improve if you're a redneck or a child with no supervision. -- Joe Crowe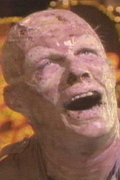 Cause of calamity:
After an accident at a military base lets loose a pumped up flu, lovingly named Captain Trips, most of the population bites the big one.
Fate of puny humans: The few survivors dream of two archetypes, a black woman in Nebraska and a sinister man/raven in boots and a denim jacket. They gravitate to one or the other and plan the final battle between good and evil.
Everyone keels over from the flu, so the Earth itself is intact for all cuddly animals.
Hope for survival: .05%. About 1 in a thousand survive the flu, and then half of those die, depending on which side of the battle between good and evil they choose. -- Todd Shearer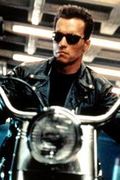 Cause of calamity:
The machines rose up, we are told in a dark, thundering voice over dark, thundering music. Tired of just shooting money out of ATMs for us, the satellite system Skynet beats humans down something fierce.
Fate of puny humans: The more grizzled, handsome humans resisted, but instead of vaporizing them, Skynet decided the most effective path to victory was to go back in time and kill their leader. And it would have worked too, if it weren't for that meddling Sarah Conner.
Hope for survival: 4 We'll live, but we'll be unshaven and miserable. The humans put all their eggs in the John Conner basket, but the future humans he leads are David Silver from 90210 and Michael Biehn, who is totally in it just to get it on with John's mom. -- Joe Crowe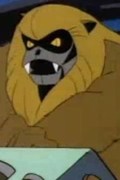 Cause of calamity:
The year 1994! From out of space comes a runaway planet, hurtling between the Earth and the moon, unleashing
cosmic destruction!
Obviously, the runaway planet was not a fan of grunge.
Fate of puny humans: Man's civilization is cast in ruins. 2,000 years later, Earth is reborn. A strange new world is reborn from the old. But one man bursts his bonds to fight for justice! He pits his strength, his courage, and his fabulous Sun Sword against the forces of evil!
Hope for survival: 10. No problem. Ookla the Mok has got it covered. -- Joe Crowe