Movie Probe finds short films, long films, and in-between films of geeky interest and lets you know about them so you can spend your life savings wisely. Links to each thing are in the titles.
Worldline: The Story of Talon Evans
"I'm not going to stand by and watch his whole reason for coming here go to waste."
An economics professor encounters a guy from the future, who tells him that the book he's working on will change the world's economic system, but also kill bunches of people. Everything turns out for the better, the traveler tells the professor.
It's a Twilight Zone premise, which I mean as a compliment. The concept is super-neat, but it's so good that it sets a tough goal for the finished product.
This movie mixes time travel and economics. Most of us are interested in one of those, and not at all in the other, but bear with me. This looks like it'll be good.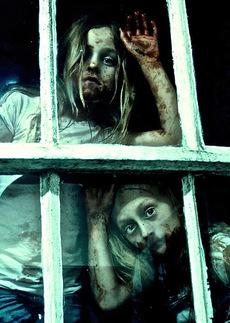 "Watch your back this time. Please?"
Have you ever said "Apocalypse movies are too cheerful." Then Railway Children has got you covered. It stars children.
It's brutal and horrific, but the focus isn't on gore or mutants or gory mutants. It's more about despair and misery, which the apocalypse by definition would create.
So if most of the apocalypses you've seen lately are too pretty, check out this full-length gut-wrencher. It's bleak!
"The HELMET!"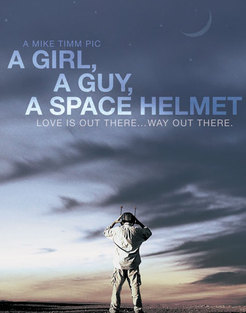 This is a 90-minute film shot in velvety smooth black and white. The viewing of it is pleasant, soothing, even. The story starts out with promise; a guy in a hazmat suit runs around making the "whoo whoo whoo" sound trademarked by Curly from Three Stooges. It gets sillier from there.
The supporting characters are the best part. Watch for a beatbox session and a slap fight.
It's romantic comedy that's more comedy than romance. Nobody ever does that. This movie is quality stuff.
"Given the distance between here and the nearest service center, your option is death."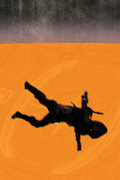 This one is a 7-minute comedy sketch about the wearer of a malfunctioning spacesuit. She gets increasingly desperate and funny as attempts to fix it don't go well.
The suit looks like it came straight out of the Prometheus wardrobe. The actor stands in one spot the whole video, in the suit, going back and forth with tech support. It's a Bob Newhart-style bit, with sci-fi functionality.
This is plain fun, and well worth your 7 minutes. I go now to watch it again and to transcribe some of its creative uses of cuss words.