Help us help you to watch geek-oriented film and video wisely. You can download, watch and otherwise consume these filmed things at the links in the titles.
This is a feature film in the works, about a computer virus that infects an android, allowing her to channel the frequency of the Big Bang.
Marina Sirtis is in it, along with Robert Leeshock from Earth Final Conflict, and Jason Carter from Babylon 5.
The campaign for the feature just started. The creator says more stars are being added, including JG Hertzler (Martok the Klingon on Deep Space Nine.)
Out There
Short films are just the best. This one is a whole, creepy, gory story, in about 16 minutes. It has a neat chase scene through woods. Trust me, being chased through woods is no picnic. Never mind how I know.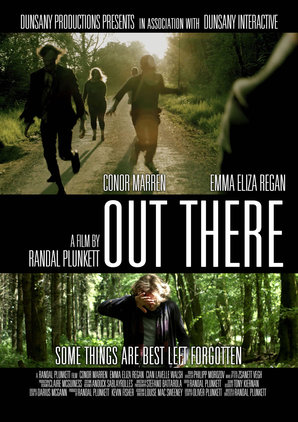 The link above is to the kids' version of the chestburster scene in
Alien.
Watch it now, and then lose the rest of your work day watching all the others, including
Rocky
and
Monty Python and the Holy Grail.
I will never get any work done again.
"If there's ever been a "Save yourself" situation, I think this is it."
Making a funny YouTube video is hard (unless all you do is throw a football at your brother's crotch.) Making a funny sci-fi short film is even harder. But these folks did it; Abandoned In Space is fun and funny.
It's in 3D. I have no idea how they did it. But there it is, when you put on the glasses.
A talking robot is called Uncle Ho. If that won't make you watch, I got nothin'.