Always with an eye on future events, Paul "Muad'dib" Atreides is primed and ready to assume the American Presidency.
Careful observers remember that Atreides failed in his bid for the presidency in 2000 because of the Supreme Court ruling against non-Americans attaining the presidency, no matter how close to the godhead they may be.
"We Fremen have a saying," Atreides said at his press conference. "God created the bloated, bureaucratic, monstrosity of an American political system to test the faithful. One cannot go against the will of God."
However, Atreides appears to be planning to do just that.
Having denied the Supreme Court their daily supply of melange for the past 6 months, Atreides has single-handedly brought the entire judicial branch to its knees.
It is rumored that he has already stocked the Court with 9 clones of Duncan Idaho.
The Supreme Court declined to comment on this matter without first asking Atreides for permission.
Sources close to the Lisan Al-Gaib say that he is already hard at work on his spice Platform, which will include planks such as prescription drugs for senior citizens, economic reform and government subsidized weirding modules for inner city school children.
The question-answer portion of the press conference was cut short when Atreides began having a waking dream.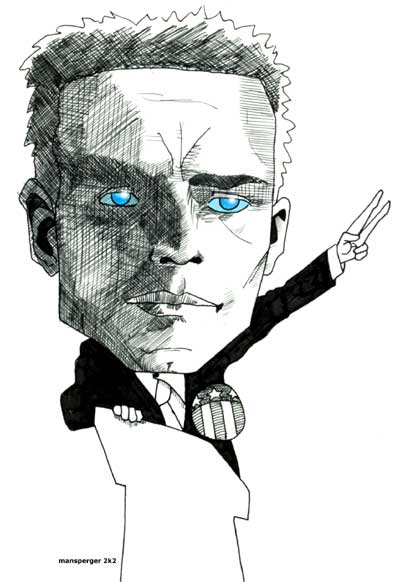 This has been a paid political advertisement by HADERACHPAC.