Trailer Probe calculates the total nerdy enjoyment in nerd related movie trailers. Dork disengagement level is why you might not love it. Geek explosion content is reasons you will go nut-bonkers for it.
Dork disengagement level:
If you do not like
Iron Sky
there is something wrong with you.
It could be you take things too seriously. For example, a movie that makes fun of Nazis. Nazis from the dark side of the moon.
The movie is getting a release date in Australia, but does not yet have one in North America. I am jealous of Australians for many reasons. Now this is one more.
Geek explosion content:
"Invasion? Y'all must be trippin'."
The trailer starts out in traditional slow-burn trailer style. But at 30 seconds, it turns into total awesomeness.
I could watch this trailer over and over. There. I just did.
The Michael Bay style catch phrase, superimposed one word at a time on the screen, is wonderful.
Udo Kier, from the Grindhouse short Werewolf Women of the SS and from Chuck, closes out the trailer with another catch phrase.
This whole trailer is full of quotable dialogue. If the movie has that much, in proportion to the trailer, we'll be quoting the entire script.
My favorite part is the kids in the classroom repeating "The dark side of the moon. We come in peace."
I could not say it better than a character in the trailer itself: "This just keeps getting better and better."
Your favorite part may vary. But you will have one.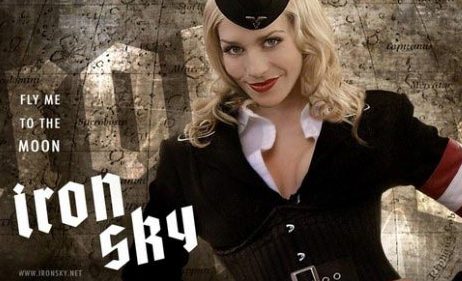 I have no further comment, your honor.
Geek parts per billion: 1 billion geek parts. Consult your physician before viewing.