Video Probe rates nerd-related short films and trailers, so you may waste your time wisely. Dork disengagement level is reasons why you won't like it, and nerd explosion content is reasons you will love it.
Dork disengagement level:
It's not finished and I'm not watching it right now.
Nerd explosion content: Battle Lizard is a sci-fi short film, funded with Kickstarter, about a guy who rides a dinosaur and shoots a shotgun.
Somebody call my mama.
The video is a combo of a making-of and a trailer. The best part is the two creators' tossing around ideas for naming the dinosaur. Donors at some level get to suggest names.
Raw footage they've shot is in it, with green-screens and and unfinished effects. I'm totally excited to see the finished version.
The site says "Battle Lizard" is a working title, but I swear, if they change it, I will riot. That title says everything I needed to hear.
The shotgun and the dinosaur saddle helped, too.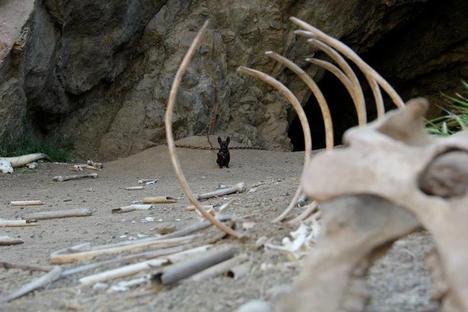 Special effects not final. (I assume.)