Dark Knight Rises is the suggestively titled next Batman movie, and now it has two actors in it. Three, if you count Batman playing himself.
Here's the full story, if you can handle it.
Tom Hardy will be Bane, the villain from Bat-comics in the 1990s who broke Batman's back. Because back then, spinal injuries were extreme!!!
Tom Hardy was in Inception, but it will take more than a movie with the Titanic guy for Hardy to move past his tremor -- inducing role as Shinzon in Star Trek Nemesis. I reviewed it right here.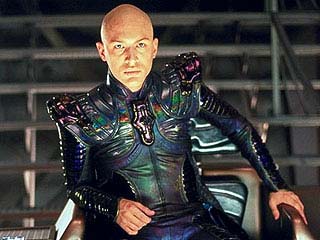 Shinzon!
Anne Hathaway was in The Princess Diaries, but most importantly for the film connoisseur, she was in The Princess Diaries 2.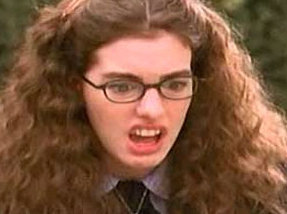 Mia Thermopolis!
Hathaway plays Selina Kyle, but the report did not say she is playing Catwoman. This is the element of surprise; when she appears onscreen in a Catwoman costume, half the audience will spontaneously combust.
She also appeared in Brokeback Mountain. Check out this trailer. It's one of the most brutal action flicks I have ever seen.