More gift ideas for more nerds! This time: E-readers, Scott Pilgrim, Doctor Who, Sandman, Superman, and the Six Million Dollar Man.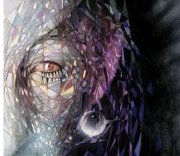 So this isn't really a new item by any means, but don't dismiss me on that small fact. The link goes to Vol. 1 of Absolute Sandman, one of four, which collects roughly 20 issues a volume.
I want all four. And at $99.00 each you can't blame me for wanting it as a gift.
Many twenty-somethings fondly remember Sandman as the first graphic novel they read in high school. It opened up our eyes to the fact that comics weren't just Superman and Batman and stories that had no beginning and no end. This is a daunting things as a young reader; where do I start? Do I even know what's going on? Is it feasible to try and get caught up? Sandman gave us a clear beginning and a clear end, even though it is an epic story (remember, four volumes). It also marks a time in our youths when grunge was king and fantasy could be scary in so many different ways.
But most importantly, it introduced the general American reader to Neil Gaiman. -- Sarah Arnold
E-book Readers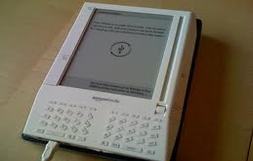 Be it a Kindle, Nook, Sony or iPad/Phone/Touch enabled with any one of the various apps, every 21st century geek needs to be equipped with an e-reader of some stripe. No matter your opinion of electronic books, the digital domination of the publishing world is happening not in ten or five or even two years but NOW. Let's leave no reader behind!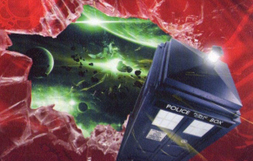 Two science fiction legends collide in this unique literary bonding as grandmaster Michael Moorcock tackles the British television fixture Dr. Who. Moorcock's concept of the multiverse (he's credited with coining the term) and his vision of the Eternal Champion profoundly influenced the myriad Who realities. An argument could even be made that Doctor Who, himself, is an aspect of the Eternal Champion: An anguished hero with a heightened sense of morality that often seems alien to those he protects and befriends. He even sports an Eternal Companion.
The DVD of the best geek romantic comedy ever produced wields a host of extras including deleted/alternate scenes, bloopers, photo/art galleries, trivia track, and four different feature film commentaries with Edgar Wright, Michael Bacall, Bryan Lee O'Malley, director of photography Bill Pope, Michael Cera, Jason Schwartzman, Mary Elizabeth Winstead, Ellen Wong, Brandon Routh, Anna Kendrick, Aubrey Plaza, Kieran Culkin, and Mark Webber.
Unlike most deleted/ alternative scenes, this compilation provides some interesting aspects on the creative process of the film plus the original far-less-satisfying ending. The trivia track, running concurrently with the movie, offers fascinating factoids about and related to the story and production. The finest graphic novel adaptation this side of Ghost World belongs in every geek's collection.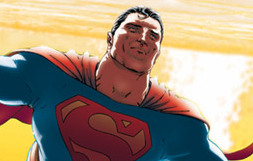 The complete twelve issue run of this superior Superman tale gets the oversized Absolute treatment completely with a sketchbook section and other goodies. The cerebral Grant Morrison, whose prodigious output varies from mediocre to sensational, successfully crafts a story full of scientific wonder, multi-reality excitement, and diabolical evil as he re-imagines the goofy circa 50s Superman science fiction tales through a 21st century sensibility. Frank Quitely's delicate, expressive art perfectly complements the intricate, intelligent tale. If Warner Brothers has any sense, All-Star Superman would be the basis for the next live action Superman film. (An animated version is already in the works.)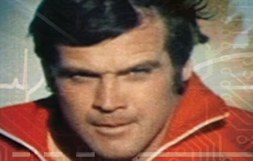 Complete with over 100 remastered and restored episodes, the three pilot films, all three reunion movies, the Bionic Woman crossovers, and a ton of extras, this handsome box set finally brings the adventures of the beloved 1970s bionic icon to DVD. The intricately designed box includes a special 3D lenticular design of Steve Austin and a bionic sound chip of Executive Producer Harve Bennett's legendary voice over from the series opening sequence:
Steve Austin, astronaut. A man barely alive. Gentlemen, we can rebuild him. We have the technology. We have the capability to build the world's first bionic man. Steve Austin will be that man. Better than he was before. Better, stronger, faster.