The Molting is a comic book series by Terrance Zdunich, the creator of Repo! The Genetic Opera.
Susie Pryzkind, beginning with the cataclysmic loss of her first family at age twelve, through her adult life as wife and mother and beyond. Perspectives, from her teen son Joseph to the rarely seen but ever-present cockroaches, show that Susie's family is hostage to her mood swings, and possibly to some weird power of which she may not be aware.
You want to win a copy. Here is how you can do that.
Win This
All the goods on The Molting are at
The Molting Comic.com.
RevolutionSF's big interview with creator Terrance Zdunich is right here..

The Molting comics.
How To Win
1. Pick a fictional dysfunctional family from sci-fi, horror, or fantasy stuff -- books, movies, TV, or comics.
2. Tell us why they are the most dysfunctional.
In 42 words or less.
Be clever or funny. Or be cleverly funny. For goodness' sakes, do not be earnest and serious, because that is such a waste of time.
3. Send your answer to revolutionsfjoe@gmail.com.
The one we like best gets the comic.
One last thing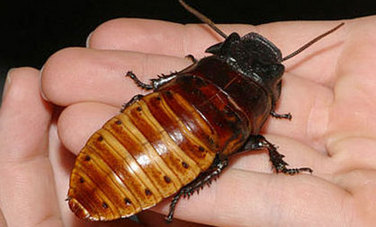 Win one for the cockroach.