New Spider-Man Movie Actor Is Not in Twilight Or High School Musical
Revolution News
© Joe Crowe
July 01, 2010

You will believe someone besides Tobey Maguire can put on a Spider-Man costume. That's what the movie people are hoping.
The new guy is Andrew Garfield, says Deadline Hollywood.
The new movie will go back to Teen Spidey. But Garfield is 26. That's one whole year younger than Tobey Maguire was when he played Spidey in 2002.
So good job, Hollywood people, on getting a younger actor.
Since it's Teen Spidey, this means the new movie will take place somewhere around the 60-minute mark of the first Spider-movie. After Macho Man Randy Savage, but before he hides on the ceiling from Norman Osborn.
While you wait on PhotoShops of his face on Spidey's body, you can already see him in a few things.


He was Anton in The Imaginarium of Dr. Parnassus.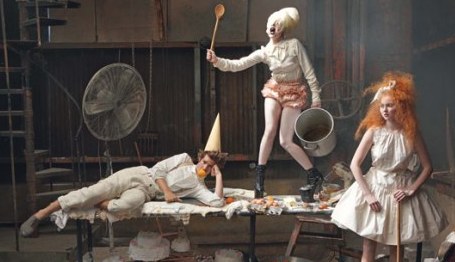 Staying with the weird fantasy genre, he did a photo shoot in Vogue with Lady Gaga.
And he was in an episode of the David Tennant Doctor Who, "Evolution of the Daleks."
Garfield is the one who isn't the Doctor, Martha, or two pig-men.
His next movie is about Facebook.
No, seriously. It's called The Social Network.. I have it on good authority that Garfield plays the artichoke in Farmville.