The World Horror Convention holds a Gross-Out story contest, one presumes, for stories that are gross and horror-related. Cullen Bunn won all four years.
Now those gross horror stories are collected in Heaveworld. One of them is called "Granny Kisses." So you see where he's coming from.
Three winners won it from us. All they had to do was write something gross and scary.
The book includes the novella "Great Balls of Ire." It's about a dead body found at the Midway County Testicle Festival.
One of the other stories is called, "That Story About Licking a Dog's Ass."
How They Won
1. They wrote entirely brand-new gross horror stories. In 68 words or less.
Why 68? We do not know. We were looking for a gross number, and it seemed almost perfect.
The rules: The story must be a disgusting, fun horror story. It shan't win if it's disgusting, but not fun or horror-related. Likewise, if it's horror-related and fun, but not gross, it won't win. And if it's disgusting and scary but not fun, you get nothin'.
Your Winners
* * * * *
Subject: 2431
Condition: Catatonic, but physically stable. Internal bleeding/oral expulsion: Well within acceptable parameters
Notes: Reduced pressure drastically increases subject's chances of survival. Resulting intake is 8cm per minute.
B Group:
Total submission: 1:46
Eye pins and smelling salts: necessary, but effective.
Notes:
Best response so far. Group C can now be incorporated.
Specifications:
Enema hose: 1.25 inch diameter
Pressure: 47 lbs.
Input: Adult wood roach, 20 Lbs. -- S. T. Gulik
* * * * *:
"My Lord," said the royal cook. "Did you not tell me for her birthday the princess wanted something rich and sweet, that no one else would have at their party that would be the envy of all of the other little girls in the kingdom?"
"By the gods, cook, I did." said the king over a greasy mouthful. "But I did not expect you to cook her." -- Anton Kromoff
* * * * *
I hadn't been in town long before I got lonely. I asked the bartender where to find the action. He told me the women had left, so the boys dug their dates out of the graveyard. Eventually, I got lonely enough to grab a shovel.
She was beautifully preserved. Smitten, I took her to the bar.
Everyone freaked! I asked why.
The bartender replied, "That's the sheriff's girl!" -- Mattwolf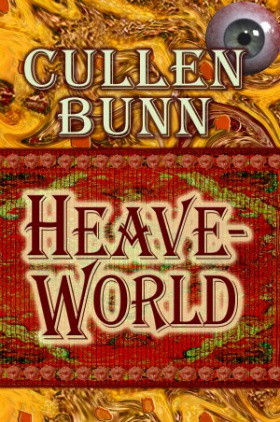 We're not sure why the eyeball is on the cover, but it weirds us out.