RevolutionSF's Cologne Probe tests colognes that really do exist that are inspired by nerd-related characters, concepts, or other things that have an odor.
Geek explosion level is reasons you will like it. Dork disengagement is reasons you will not. Geek parts per million is how much or little nerdily awesomeness it contains. One billion parts is the maximum. That means buy it now.
A Picnic in Arkham: The Lovecraft Collection
Is it real?
Oh, yes.
Buy it here
.
Dork disengagement level: Do not buy these scents if you feel that your soul is safe from flailing in the abyss.
Not recommended if you have a low SAN.
Geek explosion level: It's Cthulhu cologne! You have to buy it.
The scents are Al Azif, Arkham, Azathoth, Brown Jenkin, Cthulhu, Deep Ones, Miskatonic University, Night Gaunt, Nyarlathotep, R'yleh, Shoggoth, Shub-Niggurath, Herbert West, and Y'Ha-Nthlei.
The descriptions of the scents are awesome.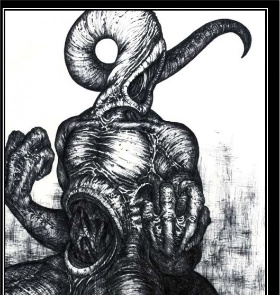 "This is the blackest of ritual incenses charged with flashes of ozone."
I'm disapponted that the Herbert West cologne does not proclaim "Reanimate your love life!"
Sure, that's an easy joke. But they made Herbert West cologne.
I'm more of a Night Gaunt type, but on special occasions, I'll thrown on a little High Priest Not To Be Described.
Geek parts per million: 900,000.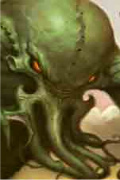 "A creeping, wet, slithering scent, dripping with seaweed, oceanic plants and dark, unfathomable waters."