Spider-Man Movie Delayed Because of 4th-String Spider-Man Villain
Revolution News
© Joe Crowe
January 06, 2010

Spider-Man 4 is being held up because they can't agree on a villain.
Sam Raimi wants this guy: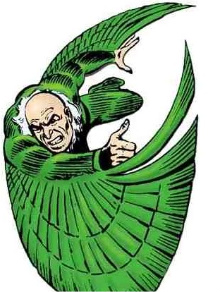 The movie people want Black Cat in it, and some other villain. As long as it isn't the Vulture. They delayed the schedule to start filming. That may wreck the release date, since to put out a movie, they would need to finish doing the movie.
This news is excellent on two fronts. We all remember how well Spider-Man 3 turned out when Raimi wanted one villain and the movie people wanted another.
And this will give the Webernets lots more time to work on PhotoShopping actors in supervillain costumes.
Vulture looked cool when Steve Ditko first drew him in the 1960s. Since then they tried to change everything about him: They tried to de-age him, and tried to put a young guy in the suit. They even put the suit on a girl. That should have worked.
But the Vulture is a haggard old man. The Vulture must be in this movie.
His character can be a statement today's youth culture: Old people have value: They can rob banks in skintight suits and get beaten up by a teenager.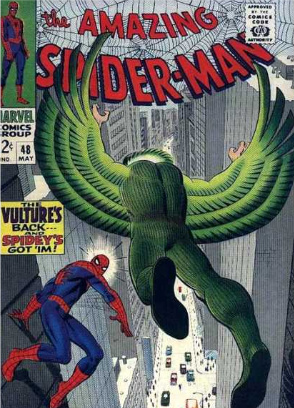 Check out that booty.