Sci-Fi TV Cast Newsblast reveals actors that have work on nerd-related TV. There should be no other TV shows. Sorry, doctors and lawyers. You had a good run.
A Game of Thrones
HBO's series has filled up its cast, and
this site
has a gallery of all of them and who they'll play.
Running down the list: Boromir is Eddard Stark. Empress Zita from Young Indiana Jones is Catelyn Stark. Five kids play the Stark young'uns and Jon Snow. Barney from A Knight's Tale and the second Fred Flintstone is King Robert.
Sarah Connor from Sarah ConnorChronicles is Queen Cersei, the New Amsterdam guy is Jaime. Peter Dinklage is Tyrion Lannister.
A kid, Catherine from the The Tudors, Will Scarlett from Robin Hood, Dr. Isaacs from the Resident Evil movies is Jorah Mormont. Baron Harkonnen from Sci Fi's Dune movies is Magister Illyrio. Ronon Dex from Stargate Atlantis is Khal Drogo.
And then there's five people I've never seen in anything. They have acted in things. But my knowledge of them is lacking, for I am a slapass about watching things that do not have spaceships blowing up.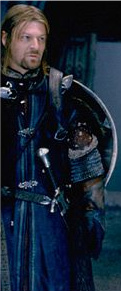 "I like the jewelry."
Smallville
Daniel Jackson from
Stargate SG-1
will be Hawkman on
Smallville.
Shanks.
Michael Shanks
.
Geoff Johns wrote the episode. He said, "Hawkman will have wings. And a big mace."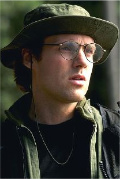 Shanks for the memories.
The whole Superman thing, I'm over it. I want every episode of Smallville to have new live-action DC Comics characters.
The Hawkman episode will also have the Justice Society. Or, as I call them: The Holy Crap! Justice Society In Live Action! Whoooo Whooooooo!
The episode will also have Stargirl and Doctor Fate. He's Brent Stait, who was Rev Bem on Andromeda, Timothy Mayhew on X-Files, and Major Ferretti on Stargate SG-1. He was even in Captain Power and the Soldiers of the Future. I'm pretty sure that means he is awesome.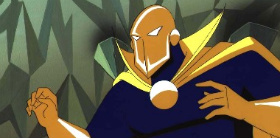 "Why, yes, ladies, I am a doctor."