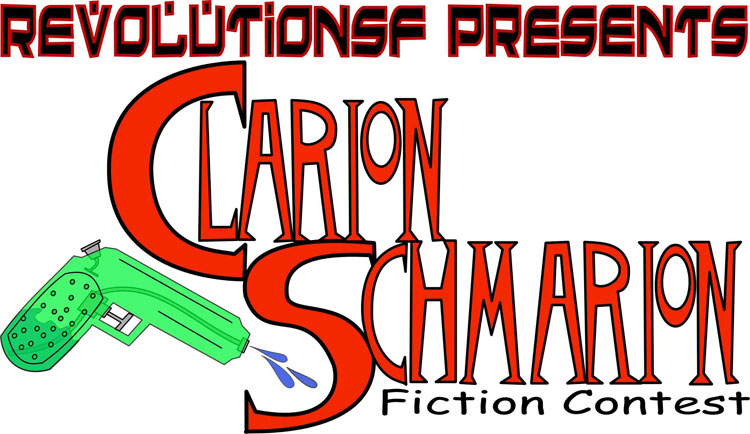 We have winners!
With stories like these, our winning writers have no wounds to lick at all. (Or if they do, we didn't inflict them.) Click a title and enjoy.
1st Place: David and His Zebra by Ben Burgis
"When the Zebra talked to David, it told him to do terrible things."
2nd Place: Orgasm Inc., Coming in the Future by Kevin Ahearn
"Please pull back the curtain, drop your pants and insert your member into the cavity."
3rd Place: A Case of Yellow Bricks and Emerald Towers by Derek J. Goodman
"Let me start by pointing out that the claw marks on this poor girl are consistent with those of an African lion, most specifically the lions found within the Tsavo region."
Congratulations, all!
The Contest
Here are the original contest details . . .
There are the bitter ones, still licking their wounds.
The simpering wrecks so scarred, they've sworn off writing.
The delusional masochists who insist their punishment helped them grow.
The indignant refuseniks who believe that by ironing their work over and over according to someone else's dictates, it's bound to sell.
And there are the rest of us . . . who want revenge. Or at least, closure.
Yes, we're talking about Clarion survivors. If you've gotten your ass kicked at this bootcamp for speculative writers, or if you've simply been on the receiving end of one too many tiresome conversations that begin, "Well, when I was at Clarion," then this is the contest for you.
Subvert that Mechanistic Process!
We're looking for stories that have either been destroyed in a Clarion workshop (and there must be hundreds by now), or would probably be destroyed in a Clarion workshop if you had the time or money to attend. And so you ask: "As to the latter, how could you know what a Clarion group would or wouldn't like?"
And we answer: "Good point, my friend. Given the many different Clarion instructors and participants and their myriad tastes, you can't really know what they would or would not like. But subverting the mechanistic process of workshop critique championed by Clarion founders Damon Knight and Kate Wilhelm is probably a good place to start."
Long pause. Then you ask: "Mechanistic process of workshop critique?"
To which we nod vigorously and say: "Yes. While Clarion should be commended for being open to many types of stories, its influence has played a big part in formulizing how we as readers/critics (same thing) are supposed to consume them. Whether the story on tap is a by-the-book seven-point plot number or a plot-less New Weird mood piece about a city hopping about the world on pogo sticks, the Clarion methodology has already marked out the way we're supposed to receive it. That's why we'd like to see something that doesn't belong on the Clarion map."
Then, from you: "So if I haven't been dissed by Clarion, how would I make up a story that might?"
We scratch our belly and think it over before replying: "Oh, you know:
Don't revise your story or try to make it more sensible.
Drop any leg of the tripod of setting, character, and plot and see what happens.
Pull out as many Jenga blocks of the 'seven-point plot outline' as you possibly can.
Wallow in the trivial.
Write about unchanging stagnation.
Avoid a moment of truth.
Start with the point of greatest drama and drain away the narrative tension until your story is five pages of the letter 'r' (lower-case)."
And we continue: "But those are just some approaches you can take. The idea here is to write something that would infuriate, befuddle, and arouse the pity of a primed critiquing machine. We'll leave it up to you to convince us of your story's complete and utter lack of worth in the eyes (or would-be eyes) of Clarion."
Big yawn, for we are growing tired. As our eyes flutter from weariness, we add: "Suffice it to say that it could be sci-fi, could be fantasy, could be something in between, off the charts or simply on the fence. About all we really care about is that it comes in at no more than 5,000 words, and that you include a paragraph explaining how it was or would be dissed at Clarion. Now please leave us, we'd like to get some rest."
Prizes
We'll run the top three stories and award their authors the following swag:
1st place: A RevolutionSF/Sci-Fi Mojo T-shirt plus a grab-bag of books.
2nd place: A grab bag of books.
3rd place: A giant collection of probably worthless (but look how pretty) CrossGen comics that they sent ages ago when we were doing a promotion with them before CrossGen, um, died.
Submissions
E-mail submissions in RTF format to revolutionsfsubs@gmail.com. Put "Clarion Schmarion Submission:" and the title of your story in the subject line.
Deadline
The 2006 Clarion, Schmarion Contest is over.
Note
For research, consider Damon Knight's Creating Short Fiction: The Classic Guide to Writing Short Fiction or the even more applicable Storyteller: Writing Lessons and More from 27 Years of the Clarion Writers' Workshop by Kate Wilhelm (from the inestimable Small Beer Press).