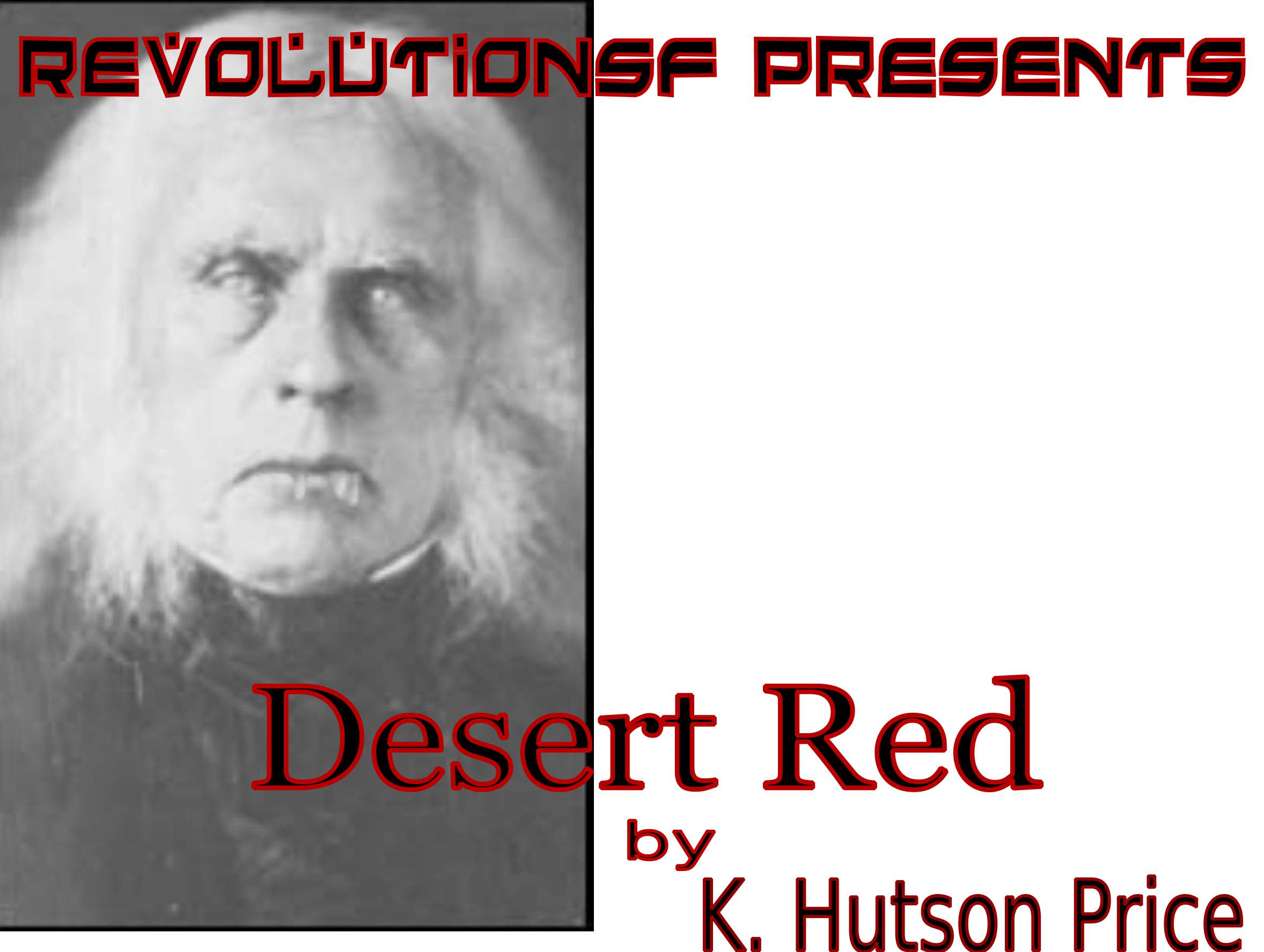 "Ever howl at the moon? Chunk a rock at the big pale son of a bitch just on the off chance you could hit'm? Ever get so drunk you woke up with your face in the wrong crotch, tossed your dinner in Technicolor, and then got up to do it again in a coupla hours? Hell, me too, kid. I was just about to get to doin' it again till you wandered up asking all these damn questions. Curiosity killed more than the pussy, you know. You ain't a pussy, now are ya?

"Never you mind then, I can see you'd rather eat one than pet one, so I guess you'll be all right. Hand me that bottle and get yerself closer to the fire. Can ya feel it? Gets damn cold at night in the desert, don't it? Oh well, guess you better get used to being cold, cause ain't much of nothing that can warm you up now. Har har.

"Hold up, son. I ain't buyin' what yer sellin'. You think old Red's gone soft in the brainpan? I been here longer than you been alive, boy and I've seen it all at least once. Turned you out, didn't they? Yeah, I knew it when I seen you. It's a shame the way some of 'em do business nowadays. Back when I ran the show we didn't stand for such. Yeah, back in my day I'd have more to do than chase casino rats for my supper.

"Well you ain't gonna get far on what you might'a read or seen on the TV. It just ain't like that, boy. I see you weren't too scared of hell from the get go, what with that Saint Christopher medallion there. Don't go offerin' him no prayers, boy. You ain't got no God that'll listen to ya now. And don't cry to me, cause I just don't care all that much. It don't pay to no more.

"Now just grab some dirt and quit whining. I ain't gonna swallow you up, not yet anyway. Just look atcha. That sand ain't hard to claw up through, but I betcha you lost your water when ya first realized where you were. Think the hardest part's over? Hell, sonny, you ain't even got started good.

"That's it, wipe your face. Huh? Oh, that's just an old rag. Think it might've belonged to that last kid … aw … but you don't wanna hear that one now do you? Har har … No you sure don't wanna hear it.

"Nice leather jacket. Black, huh? Don't that strike you as cliché? Damn fool wearing a trench coat in the middle a the desert. You thought you was a bad boy, didn't ya, sonny? Yeah, one tough hombre. Maybe you slapped around a gal or two. Maybe you put your foot in some punk's ass. Went toe to toe with some big ol boy and took him down in front of his buddies. Maybe you even killed a man once. But, you ain't so bad now, are ya?

"That's it, Bad-Boy Sonny. There you go. New name for the new you. Har har. And I ain't gonna even charge you extra for it. Not that I think you got anything. You ain't worth nothin' no more else they wouldn't have thrown you out to me. Dinner. Harhar.

"Time's a'wasting though. Gonna have to move this party indoors afore too long. Sun'll be up soon. You got some place to go? Nah, didn't think so. Just look at ya. Pitiful. If yer momma were alive, and I can just betcha she ain't, you wouldn't be welcome there now. Not after what they done.

"Some men, they take it all right. Take it and hell, some of them like it after a fashion. I don't suppose you're one of 'em? Used you til they couldn't get another nickel off your ass. I'd say I felt sorry for you, but well … hell … I'd be lying. We both know you had to have gotten yourself into this somehow. Them boys don't take innocents. Wipe yer face and toss that old bloody rag into the fire. You don't need it any more than you need to cry, boy. Tears never did nobody a bit a good. I just hope you can give it as good as you took it, Sonny.

"Whoa, now … Old Red didn't mean it that away. I was just sayin' that you need to give hell — not head, boy — as well as you took it. I've been waiting out here seems like forever for some little punk to show enough balls. Someone that wanted to do more than cry. Think that's you, Sonny? Now how're you gonna help me?

"Bet those boys didn't even give you a cut from peddlin' you out, huh? You got any money socked away somewhere? Don't matter. Red's been saving for a rainy day. The way you got those fists balled up, I'd say it's finally rainin'.

"Quit messin with them little ol' holes in your neck there, Sonny. They'll heal up — just real slow — only leave two itty-bitty scars. But what's a scar? You got the next thousand years to figure out how to cover 'em up — yeah, a thousand years — if you're lucky."


-END-
---